---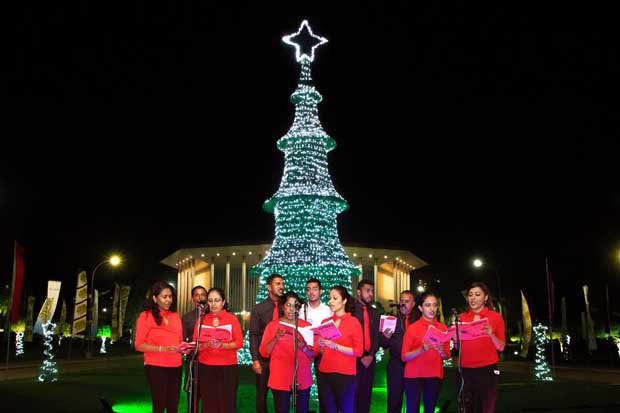 To complement national Christmas festivities and the Tourism Fest organized by the Ministry of Tourism Development and Christian Religious Affairs, BMICH partnered with the Hayleys Group choir, capturing the spirit of the holiday season with much-loved musical classics that kindle nostalgic memories.
The Hayleys Group choir presented 'Melodies of Christmas' on Christmas eve reverberating with the music of Christmas carols and seasonal favourites under the stars during the one hour's performance that made the iconic venue sparkle with seasonal cheer. Visitors too joined in the singing of carols.
BMICH are the winners of the Gold Century International Quality ERA Award Geneva – 2016 and at South Asian Travel Awards 2016 as well.