---
Astron Animal Health - the Veterinary Business of Astron Limited – announced that they have received the Good Manufacturing Practices (GMP) Accreditation from the Sri Lanka Standards Institute (SLSI) for its animal health production facility in Ratmalana. Astron Animal Health is the first manufacturing facility in Sri Lanka to obtain the GMP certification from SLSI.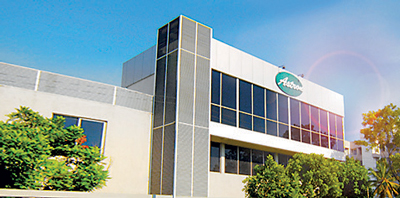 Astron Animal Health Division commenced its manufacturing operations 60 years ago under the name "Agricare". Astron Animal Health supplies branded locally manufactured products - primarily feed supplements - to the private sector and public institutions mainly in the livestock industry.
Astron Animal Health markets its products under the well accepted brand names such as Layer Premix B, Starter Premix B, Neotetra, Vitastress, Aminol-HP etc as attested to by the veterinary profession and farming communities. In addition Astron Animal Health markets a wide range of imported products - primarily from European sources - for large as well as small farm animals.
"The main strategy for the animal healthcare business at Astron is to engage in long term relationships with its customers, contributing to their growth and development for a win-win situation which strengthens the ties between the customers and the company" said Sanka Athukorala, Director - Animal Health Business-Astron Limited, who operates and is responsible for this business unit.
"For this purpose, Astron offers the farmers who engage in live stock management veterinary consultancy via qualified veterinarians and a qualified and well trained field force. Astron Animal Health will continue to support the development of the livestock industry via training and educational programmes in the future as well" he added.
Astron was established 60 years ago in 1956, being the first healthcare manufacturing facility to be set up in the country. Astron continues to be one of the largest private sector manufacturers of healthcare products in Sri Lanka and employs over 300 persons.