---
High-yield fund aims to offer investors an attractive alternative to traditional short-term instruments in current low-interest environment
Asia Securities Wealth Management (Pvt.) Ltd, the investment management arm of Asia Securities, one of Sri Lanka's leading investment firms, recently launched the Asia Securities Money Market Fund.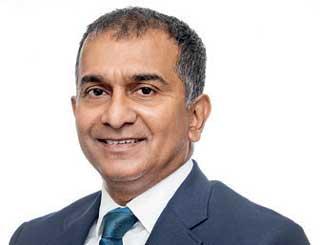 Avancka Herat

Regulated by the Securities and Exchange Commission of Sri Lanka (SEC), the Asia Securities Money Market Fund aims to provide an attractive alternative to traditional short-term instruments such as savings deposits.

The fund allows investors to diversify cash holdings across a range of high-quality money market instruments and offers higher return and
good liquidity.

As one of the leading investment services providers, Asia Securities recognises that many investors place a high value on achieving the dual objective of higher income generation from their investments, while simultaneously safeguarding their capital.
The Asia Securities Money Market Fund is designed to achieve both these, by delivering competitive yields and liquidity, with a low risk to capital, compared to other traditional fixed income investments. The fund issue will be open for initial subscriptions from November 26, 2020 to December 23, 2020.

"Meticulous analysis and risk management is one of our core competencies. Our private wealth management business, which has managed a multibillion-rupee fixed income portfolio, has comfortably outperformed other traditional fixed income investments since inception. Our seasoned team of investment professionals bring over 80 years of unparalleled local and international expertise in research, risk management and portfolio management," Asia Securities Wealth Management CEO Avancka
Herat said.

"With the launch of the new Asia Securities Money Market Fund, we hope to continue to bring dynamic investment opportunities for local investors looking to navigate different market cycles," he added.

The Money Market Fund will invest exclusively in high-quality fixed income instruments issued by rated or listed banks, finance companies, corporates as well as Treasury instruments.
The Asia Securities Money Market Fund is recommended for investors with low-risk tolerance, who prefer to maintain high levels of liquidity while seeking higher interest yields. The fund will be accessible to resident and non-resident, individual and institutional investors.