---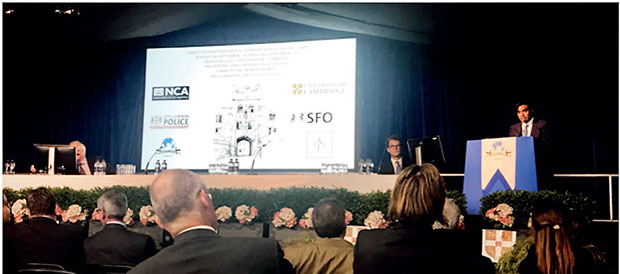 Institute of National Security Studies Director General Asanga Abeyagoonasekera was invited by the Cambridge University, Jesus College, for the 35th International Symposium on Economic Crime, held from September 3 to 10, 2017.

This year, the symposium was focused on 'Preventing and controlling economic crime in the modern world – Whose responsibility and are they really up to it?'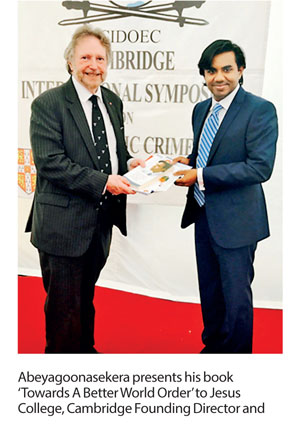 Abeyagoonasekera's paper was titled 'Economic crime: A Sri Lankan perspective', where he referred to William Shakespeare's Hamlet to modern-day "corruption is seen as an ulcer, hidden beneath the skin, which secretly poisons the body. Corruption has poisoned many nations with weak government institutions and weak political cultures".

The symposium offered a rich and deep analysis of the real issues and in particular threats to institutions and economies presented by economically motivated crime and misconduct, equally concerned to offer and assist in developing if not solutions at least better practices based on real experience and application.

There were over 700 experts from around the world sharing their experience and knowledge with other participants drawn from policymakers, law enforcement, compliance, regulation, business and the professions.