---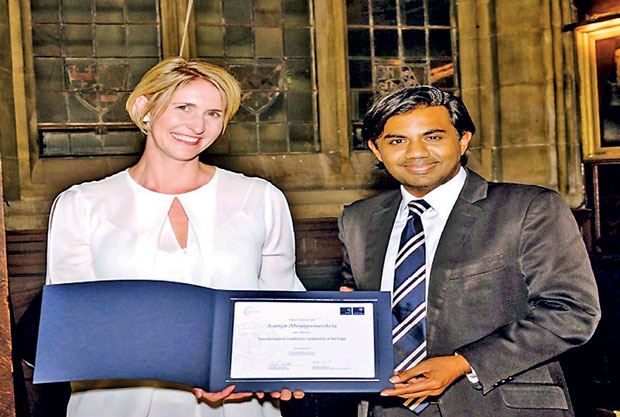 Asanga Abeyagoonasekera, the Director General of the Institute of National Security Studies Sri Lanka (INSSSL) was selected for the "Transformational Leadership: Leadership at the Edge" education module by the University of Oxford.

This year there were 42 young global leaders of the World Economic forum from around the world who completed this module. The programme was led by Valerie Keller alongside with many accomplished scholars of the Oxford University.

The education module is designed specifically for Young Global Leaders of the World Economic Forum to achieve their highest potential and address global challenges.