---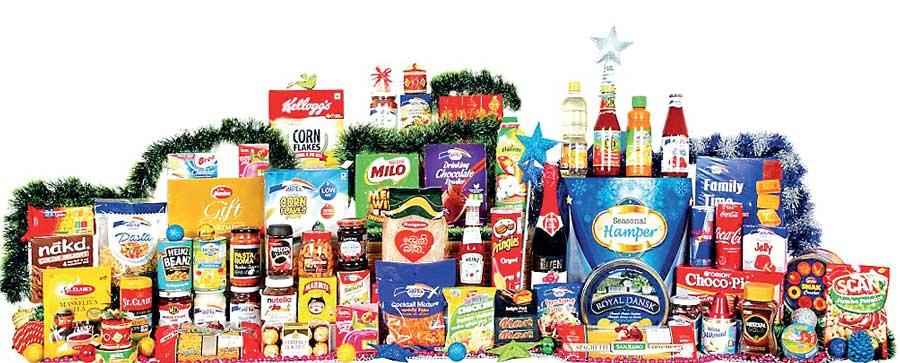 Arpico, the premier retail chain in Sri Lanka, is all set to unveil its exclusive list of hampers for the coming Christmas season as the first phase of its supreme Christmas shopping experience for 2019.

Gifting hampers is one of the essential aspects of the Christmas season and Arpico's broad range of 'Blue' hampers have been specially designed to make a well-rounded gift that will leave the receivers feeling special and valued.

Available from November 16, 2019, to January 15, 2020, these decadent hampers full of festive indulgence vary in price from Rs.5,600 to Rs.99,500. Filled to the brim with exclusive and premium items, they have been hand-picked to cater to a wide range of tastes and cravings. Filled with a choice of cheeses, meats and goodies as well as decor and toys, Arpico has crafted a hamper for everyone.

Arpico's luxury gift hampers are not only filled with sumptuous treats but come in artistic packaging from gorgeous presentation boxes to rustic wicker baskets. Simply the best pre-packaged hamper offerings in the country, Arpico's Blue Bell, Blue Carol, Blue Sparkle, Blue Joy, Blue Cherish, Blue Frost, Blue Twinkle, Blue Carnival, Blue Delight, Blue Bounty, Blue Revelry and Blue Luxury hampers make for valuable delights.

Arpico also provides customers the opportunity to create their own hampers, choosing from any and all of the products available at any Arpico Supercentre, Superstore or Daily Supermarket, as well as the wide range of packaging options to suit their purpose.

Customers can also avail themselves of great instalment plans for hamper purchases this season, providing everyone the opportunity to give an amazing gift. In addition, customers can make use of a fantastic discount of up to 20 percent on hamper purchases when they shop using Nations Trust Bank credit cards, a 10 percent discount when using BOC credit cards and interest free instalment plans using a Pan Asia Bank credit card. Discounts of up to 10 percent are also available for those making multiple purchases of hampers.