---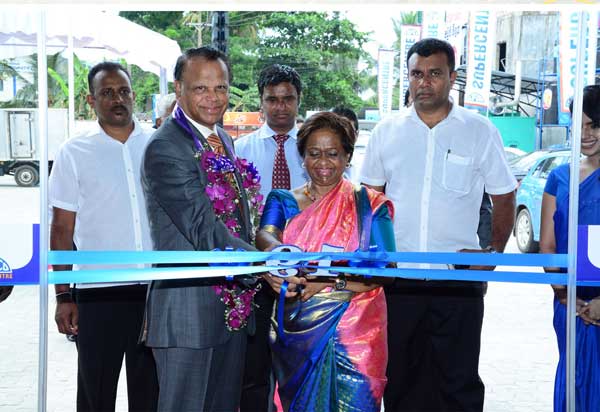 Galle has received its own Arpico Supercentre following the recent opening of the retail giant's latest hypermarket in the heritage-rich southern port city.
The 19th Arpico hypermarket in Sri Lanka overall and the second Arpico Supercentre in the Southern Province, the spacious new retail location at No: 181, Matara Road, Galle, is also the second Arpico outlet in the city, which is served by a pre-existing Arpico showroom as well.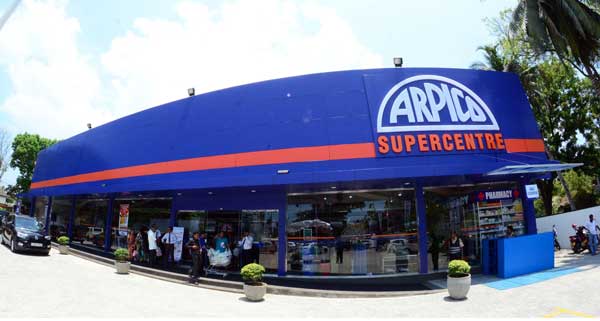 Ceremonially declared open by Richard Pieris Group Chairman Dr. Sena Yaddehige and Mrs Yaddehige, the 20,000 square foot retail space of the new Arpico Supercentre accommodates more than 40,000 products including fast-moving consumer goods, fresh produce, household items, electronics and furniture under one roof.

It also offers shoppers ancillary services such as a pharmacy and bill payment facilities and has secured customer parking for up to 100 vehicles.
Well timed for the 'Avurudu' shopping season, the opening of the Arpico Supercentre in Galle offers residents as well as visitors to the city a chance to experience the unique shopping ambience for which Arpico has earned a name, including the wider aisles and extensive brand choice the retail chain offers.

Galle is the 60th location overall in the Arpico retail chain, which now comprises of 19 Arpico Supercentres and Superstores, 18 showrooms and 23 Arpico Daily mini supermarkets. The Arpico Supercentres are the company's flagship outlets, offering extensive parking, bill payments, banking facilities, lifestyle needs and the widest range of products with the promise to shoppers that they are the most convenient shopping destinations in the country.

The retail chain broke new ground in value addition earlier this year with the deployment of its own dedicated taxi service exclusively for shoppers, a first for a supermarket chain in Sri Lanka.