---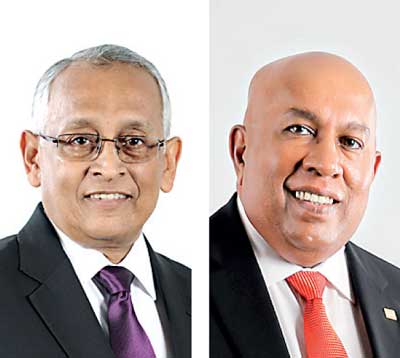 Alumex PLC, the aluminium profiles manufacturer of Hayleys group, said its March (4Q16) quarter net profit rose 61 percent year-on-year (yoy) to Rs.210.4 million, amid higher demand stemming from apartment and hotel constructions and lower raw material prices.

The earnings per share (EPS) for the quarter improved to 70 cents from 47 cents.

The revenue for the quarter rose 32 percent yoy to Rs.1.17 billion while cost of sales rose at the lesser pace of 21 percent yoy, resulting in a gross profit of Rs.399.1 million, up 57 percent yoy.
Meanwhile, for the year ended March 31, 2016 (FY16), Alumex reported a net profit of Rs.589.1 million, up 24 percent yoy.
The full year EPS improved to Rs.1.97 from Rs.1.59.

Alumex has its manufacturing facility in Makola, Kelaniya and has a marketing and distribution network covering Sri Lanka. Its products are used for the fabrication of windows, doors and facades in commercial and residential buildings.

The company said despite a 4.6 percent slowdown in the overall construction industry during the year under review, "low interest rates and inflation created an environment for investment in apartments, hotels and residencies, continuing the high demand for aluminium profiles."
"LME aluminium prices dipped mid-year and premiums were reduced to compensate for the depreciation of the rupee against the US dollar and this helped the industry maintain a stable pricing structure," Alumex Managing Director Rohan Peris said.

Alumex Chairman Mohan Pandithage said the firm's marketing strategy of strengthening its residential brand 'Lumin' with a new concept centre in Nawala and the widening of the dealer/distribution centre network contributed significantly to the performance.