---
Chinese e-commerce sensation and Alibaba Founder Jack Ma will likely be visiting Sri Lanka this year, Finance Minister Ravi Karunanayake claimed last week.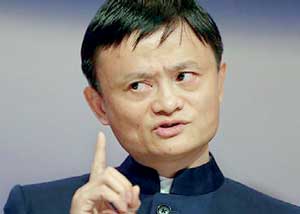 "I got a call from the Chinese ambassador recently that he (Ma) had expressed his interest following the discussion he had with me and coincidentally he called yesterday," Karunanayake said. Karunanayake met Ma on the sidelines of the World Economic Forum in Davos
last month.
"I extended our invitation saying that we are willing to have him anytime in Colombo and we are willing to meet them the next time we are in China," Karunanayake said. However, he said that the government would try to get Ma to visit Sri Lanka by September
or October.
"We need players like that. They're revolutionary," Karunanayake said.