---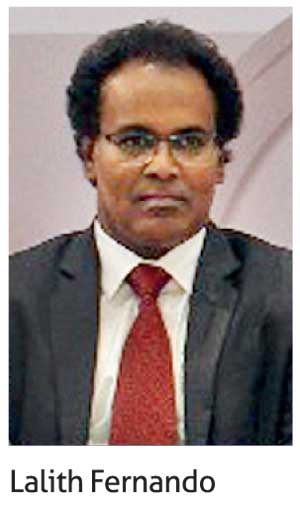 By Chandeepa Wettasinghe
The Sri Lankan government may need to increase the rate to be charged under the proposed Debt Payment Levy manyfold in order to meet the revenue target expected from it, according to a banker.

The 2018 budget presented last November proposed to charge 0.02 percent per cash transaction done via financial institutions through the Debt Repayment Levy. But Managing Partner at KPMG Sri Lanka,
Reyaz Mihular told a banking forum this week that the government is likely to convert the proposed levy into 0.25 percent increase in the Financial Value Added Tax.
"The intention of the government was to make Rs.20 billion through the Debt Repayment Levy. It doesn't make sense. You won't be able to raise that money with 0.25 percent. If at all, with 2.5 percent, yes, to some extent. Not 0.25 percent in my opinion," NDB Bank PLC CFO Lalith Fernando said.

He was speaking at an investor forum organized by NDB in Colombo yesterday.

The Debt Repayment Levy was the third largest new revenue measure in the 2018 budget, set to bring in Rs. 20 billion of the Rs.110 billion expected from all new revenue proposals. The government had also outlined that financial institutions will not be allowed to pass on the effect of the levy to the customer, although Treasury officials in public admitted that the government has no ability to control such an action since financial institutions have many methods of passing on costs.

The Debt Repayment Levy was envisioned to last for 3 years and help the government manage the peaking sovereign debt repaymentsamounting to Rs.7 trillion during the period, which includes Rs.600 billion in foreign debt maturities each year.

The Sri Lankan government has a track record of not meeting budgeted revenue levels, and instead cutting expenditure in order to meet or get close to budget
deficit targets.

However, this year, the government's ability to cut expenditure is restricted since it lost the recent local elections, and is attempting to build back public support ahead of national level elections in 2019 and 2020.