---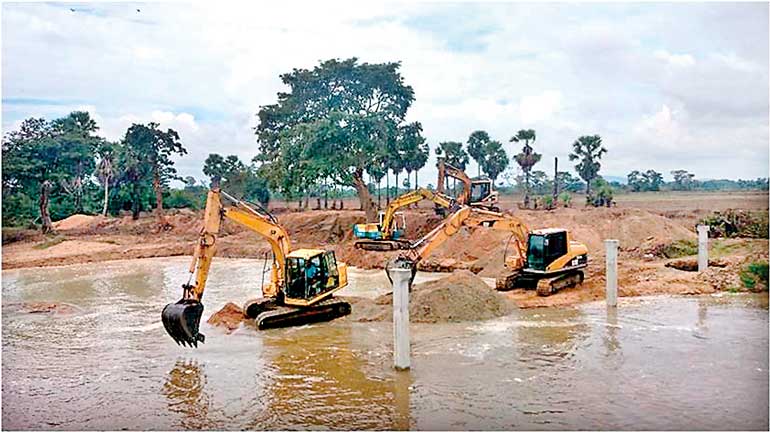 The government of Sri Lanka has embarked on a comprehensive Disaster Risk Management (DRM) program to reduce the adverse impacts of climate change and to adapt the stock of infrastructure to the ones that could improve the capacity to withstand natural disasters.

While the project is jointly funded by World Bank and Government of Sri Lanka, Sri Lanka is the first South Asian Country to access an innovative form of World Bank financing that provides immediate payouts after a major catastrophe.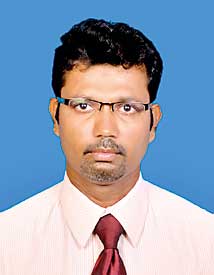 Recognizing that the country suffers a rainfall pattern and water related climate vulnerability which is likely to intensify in the years to come, nine river basins were selected to carry out flood and drought hazard modeling under the flood risk mitigation component of the project which primarily focus on rehabilitating infrastructure damaged by recent floods or those particularly at risk to future floods. Furthering the cause, the contract of the Improvement to Sammugarajah Anicut, Reconstruction of Nelluchchanai Anicut, Reconstruction of Kayamadu Regulator, Improvement & Rehabilitation of T11 channel & Widening, Straightening the Moongil Aru from D/S of Muniwaram Anicut to U/S of Muhathuwaram Anicut in Navakiri Scheme in Batticaloa District was entrusted to Access Engineering PLC by the Department of Irrigation.

The project which was commenced in July 2015 is scheduled to be completed in April 2016. "For Access Engineering, It is a privilege to be a part of the government's initiative that works towards shifting to a more comprehensive approach of disaster risk management. With the financial support of World Bank, we believe the Government of Sri Lanka will be more prepared to reduce the vulnerability the nation for the climate and other natural disasters, once this entire project is completed," said Project Manager D.H.N.C.K.Wijesinghe.