---
Says secured project funding alleviates pressure on liquidity as company resumes work
Access Engineering PLC reported subdued performance for the period ended March 31, 2020 but said the company envisages a quick return to normalcy, although there would be some short-term financial pain due to temporary stoppage of project work and anticipated delays in overseas supply chains due to limited port operations.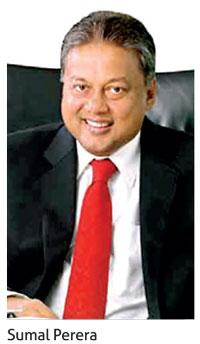 The construction major said the disruptions to business is less likely to pressurize its liquidity and working capital as funding for major ongoing projects are well secured through local banks and bilateral and multilateral funding lines.

Access Engineering is a major contractor of government infrastructure development projects and the projects are sponsored by the State and other development institutions, making the company less vulnerable to economic volatilities.
"These projects with specific, secured funding could not be utilised by the implementing agencies for any other purpose or activity. Hence our access to working capital and credit facilities are less likely to be affected as a result of secured funding," the company said in a stock exchange disclosure.

Access Engineering sounded an outlier in an industry, which is badly hurt by the pandemic induced-lockdowns as many others in the construction sector pleaded for State support, eased regulations and funding to resume their operations.

Although the Access management has decided to restructure the salaries at all levels, it assured job security of its 1,800 employees and 900 labourers.

The company said it has a strong order book comprising of confirmed and signed projects spanning next 2 to 3 years with secured funding.

The company reported operating profit of Rs.674.2 million for the three months to March 31, 2020 compared to Rs.1.08 billion in the year earlier period.

Meanwhile, the company reported earnings of 40 cents a share or Rs.402.9 million for the January-March 2020 quarter compared to Rs.495.4 million in the year earlier period.

For the full year ended March 31, 2020, the company reported earnings of Rs.1.52 a share or Rs.1.52 billion compared to Rs.2.15 a share or Rs.2.15 billion reported for the previous year.
The company said it resumed work on certain projects from end-April complying with health related regulations while the work resumed on most of the remaining projects and production plants from early May within confined worksites with necessary approval from the authorities.

"Due to temporary disruptions to operations, the company expects the first quarter results of 2020/21 to be negatively impacted. Nevertheless the measures initiated by the company to reduce the cost will help minimize this negative impact," the company added.

Access Group Chairman Sumal Perera owns 25 percent of Access Engineering PLC as the single largest shareholder. Employees' Provident Fund has 2.05 percent stake in the company being its twelfth largest shareholder.