---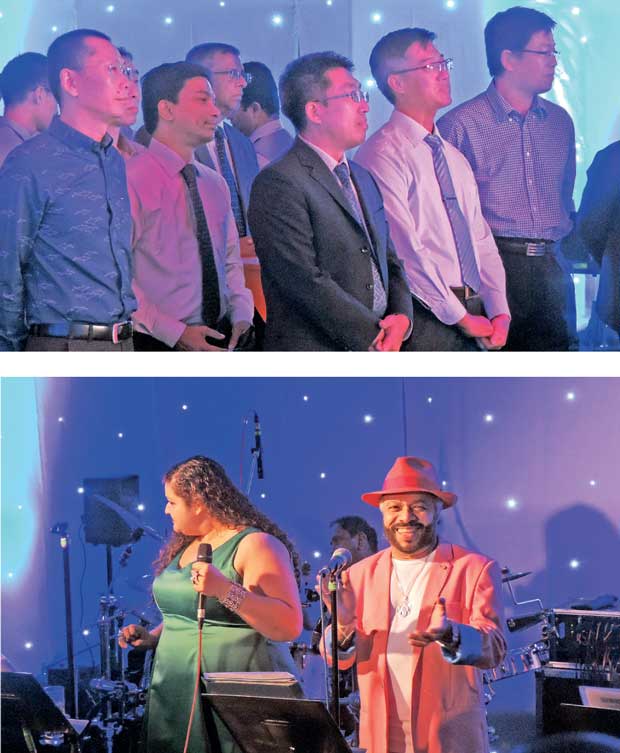 AVIC International Hotels Lanka Limited, a subsidiary of the Aviation Industry Corporation of China (AVIC) and a Global 500 company recently launched AVIC Astoria's Tower 1 to the public at an event which took place amidst a ceremonial gathering on 21st December.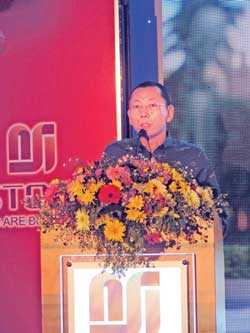 The launch event was held at the Victorian Ballroom at Kingsbury Hotel in Colombo and was graced by distinguished dignitaries and included the Chief Representative of CATIC Sri Lanka, Deputy Manager of CATIC ENG head office as well as General Manager of CATIC ENG Sri Lankan Branch, Liu Hongguang.
During the launch commented about the status quo about the real estate sector in Sri Lanka and said, "I encourage clients and prospective home owners to grab this opportunity and own a prestigious property in what will be one of Colombo's best city locations. Considering growing demands for luxurious living spaces in Sri Lanka's capital, I believe the future is bright for Sri Lanka. AVIC Astoria will be the hottest living spot in Colombo."
AVIC Astoria is aspired to be the most unique condominium project that has been introduced into Sri Lanka and has been scheduled to be completed by the end of 2017. The Astoria will comprise of 4 towers and 608 apartments in all. A major highlight of this project is the location which is being deemed as exclusive considering the area as well as its close proximity to some of the best business and lifestyle offerings that is available in the city.
Apart from the fact that the investment in Sri Lanka will not only come in the form of a set of condominiums but will also include state-of-the-art and leading-edge technology being incorporated into the construction process of the Astoria.
A unique feature about the construction material that has been incorporated into the project has been the much hyped up and acknowledged aspect of aluminum formwork which would be the very first time this would have been utilized into a construction project in Sri Lanka. The use of the formwork helps in a quicker rise of the skyscraper, and the Astoria Condominiums will almost equilibrate the height of the World Trade Centre in Colombo Fort.
Tower 1 is currently ongoing and prospective homeowners will receive the opportunity to own a property overlooking a grand view of the sea. During the launch, an announcement was also made for potential clients about the availability of a mock apartment that has been arranged for display purposes at the AVIC Astoria office located at Deal Place.