---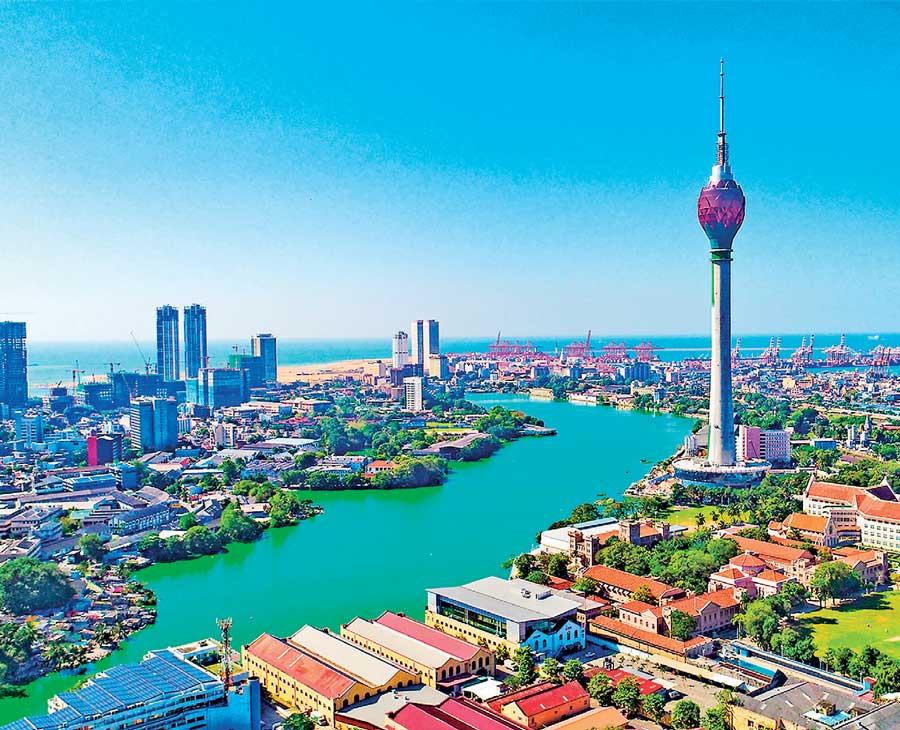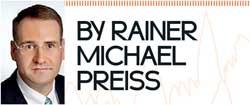 The election of Gotabhaya Rajapaksa as President of Sri Lanka is expected to launch a new economic cycle for Sri Lanka. A victory margin of 10 percent reflects the confidence in him as an effective leader, who had already delivered peace by winning a 25-year-old civil war and transforming Colombo into one of South Asia's most beautiful cities, to unleash a tourism boom.
The Rajapaksa election is significant for the return of investor confidence after a string of failures and poor market performance during the previous administration.

Sri Lanka's growth story began with peace in 2009, followed by long overdue infrastructure investment to develop ports, freeways and power projects that boosted GDP growth to above 6 percent. Although, most projects were debt financed, the return on investment (ROI) on infrastructure was mostly positive.

Tourism boomed from 0.45 million arrivals in 2009 to 2.33 million in 2018. Sri Lanka's country risk rating was upgraded twice from 'B' in 2007 to 'BB-' in 2011. Sri Lanka's stock market price-to-earnings (P/E) ratio of 7.2 when the war ended in May 2009, reached a peak of 29.53 times in February 2011, while the Indian Bombay Stock Exchange (BSE) P/E ratio was only 19.92 times.

Economic downturn over last few years
In 2015, following the election of a new leadership, Sri Lanka moved away from 'investment-led growth' economics to 'inflation targeting', with high tax and high interest rate, under the International Monetary Fund austerity measures. Foreign investments dried up following the infamous 'bond scam'.

With growing divisions between the president and prime minister, political instability erupted with the 'constitutional crisis' in 2018. As a result, Sri Lanka was downgraded by the rating agencies in 2016 and again in 2018, from 'BB-' to 'B', reflected upon dollar sovereign bond interest rates that exceeded Mongolia's.

The tragic Easter bombing in April finally destroyed the prospects for tourism and the Colombo Stock Exchange (CSE) in 2019, to reduce economic growth to 1.6 percent during the second quarter.

To its credit, the recent regime did introduce several regulatory and financial infrastructure reforms, such as a new Inland Revenue Act and an Exchange Control Act, in addition to the appointment of independent commissions to control the judiciary and police, etc.

An economic turnaround was visible in 2019 with a 33 percent reduction (YoY) in the trade deficit, facilitating currency stability and declining interest rates under a professionally-managed Central Bank. Strict Securities and Exchange Commission (SEC) supervision and an upcoming SEC Act have safeguarded the interests of the
CSE investors.

The recent government's greatest achievements were beyond economics, engaging in the healing of minority relationships, establishing human rights and freedom of speech after a long brutal war.

However, the Rs.2.29 trillion state pension fund, the Employees' Provident Fund (EPF), was restricted from investing in the CSE since 2016. The loss of investor confidence lead to the CSE P/E ratio sinking below the June 2009 ratio of 10, while the Indian P/E ratio is today more than double the price at 28. Most Sri Lankan banks still trade below their 'book value'.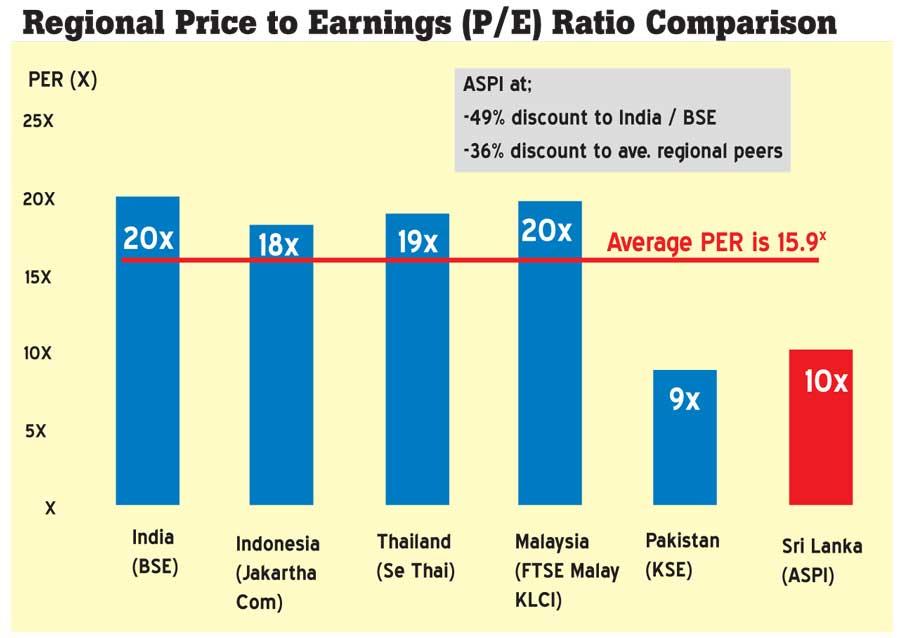 Expected upcoming economic cycle
A government under the new president is expected to boost economic growth with a host of reforms, including a reduction of VAT and corporates tax rates, free fertiliser to boost agriculture, tax breaks for the IT sector aided with supply-side reforms in establishing islandwide higher education institutes, etc.

With the Shangri-La mixed development open and Port City opening soon for investors, Chinese foreign direct investment is expected to increase substantially over the next five years. The Hambantota Port opening with fuel bunkering will enhance Sri Lanka's regional shipping market share and revenue.

We can expect a portion of Sri Lanka's debt repayments to be rescheduled to ease pressure on the balance of payments. Sri Lanka, rated as the No. 1 destination in the world to visit in 2019 by Lonely Planet, expects tourism to grow again. The state pension fund, the EPF, is likely to return to invest in the CSE under the new guidelines issued by the Central Bank, permitting investment in the 20 stocks included in the S&P20 Sri Lanka Index.

We believe the ideal time has finally arrived for investors after nearly eight years, due to the return of investor confidence and competitive 10-year low valuations to make a compelling case for investment in the CSE's next growth cycle. Ceylon Index Fund, investing in the Top 10 index of the CSE, is managed by Ceylon Asset Management.
(Rainer Michael Preiss is Economic Advisor at Ceylon Asset Management)