---
The month of May in Sri Lanka is celebrated as the month of 'light' with the commemoration of the Vesak festival. A common sight is a collection of colourful lanterns that adorn homes and the elaborate pandols that are erected in city centres depicting stories from the Buddhist beliefs.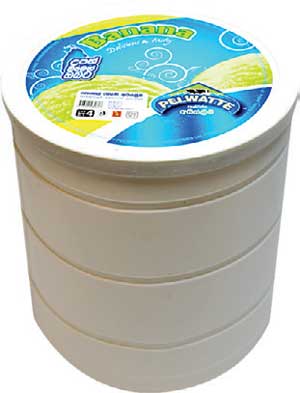 Vesak commemorates the three events that took place in the life of Lord Buddha, namely the birth, attaining enlightenment and passing away. The week-long celebration is even more significant for Sri Lanka this year as the United Nations International Vesak Festival will be held here.
This year's theme revolves around the Buddhist teachings of social justice and sustainable world peace. The festival will take place on a grand scale with a special zone dedicated towards the display of exquisite pandols, lanterns and various cultural shows.
One of the many sights one will also encounter during this season is the plethora of dansal serving everything from tea, coffee and herbal drinks to biscuits and more elaborate rice and curry or dunthel bath. What all pilgrims enjoy during their journey of watching the colourful displays is the ice cream dansal that can be found in almost every 100 metres in cities and towns far and wide.
Giving alms to pilgrims during this season is considered a highly meritorious act and many organisations and individuals flock to set up dansal. Ice cream is a favourite among many and this season homegrown, 100 percent natural dairy producer Pelwatte Dairy is offering customers a range of delectable flavours at affordable prices.
Pelwatte Dairy uses 100 percent fresh milk from local farmers and adds only natural sweeteners and colours to their range of flavours such as strawberry, mango, vanilla, banana, chocolate and fruit and nut. Instead of limiting to the traditional flavours this range offers the tropical fruit alternatives for a different taste experience.
Creamy and healthy Pelwatte Ice Cream comes in 80ml cups, 500ml and 1l, 2l and 4l tubs. The larger tub is ideal for those who wish to purchase in bulk with hopes of providing a free treat for all pilgrims this season. Pelwatte Dairy is also offering concessionary rates for bulk purchases.