---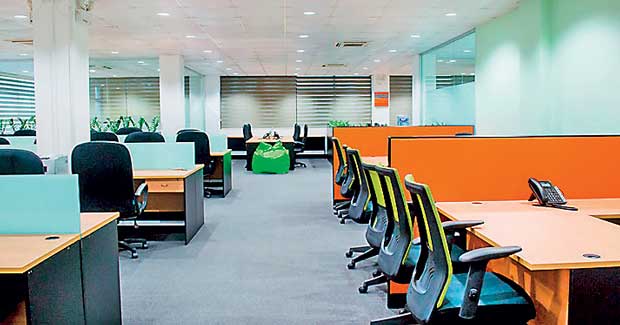 Traditional corporate offices were more often than not made up of cluttered cubicles, fluorescent lighting, bare walls and hardly any life.

Then came along Facebook, Google, Pixar and others who transformed office space in to not just another room where people work but in to a space that reflects the culture of both the organization and its employees.

As Sri Lanka embarks on a journey of modernization in all forms, transforming office spaces to be more ergonomic, environmentally and employee friendly and appealing to customers is a prerequisite for all businesses despite their size and tenure in the business arena. Most if not all companies will therefore set out to look for a furniture manufacturer who is modern in design perspective, accommodative in fulfilling customer expectations, is backed by a heritage of trust and is cost effective.

Enter A T Cooray (Pvt) Ltd, one of Sri Lanka's most sought after furniture manufacturers with a 90 year expertise in the business. Established by its founder in the South of Sri Lanka, the bespoke furniture manufacturer currently operates out of an exclusive showroom in Colombo 3. The showroom stocks and array of office furniture ranging from office chairs and tables, visitors area seating, filing cabinets and closets, board room furniture among many others.

"We always encourage customers to visit the store in Colpetty and experience for themselves what is on offer. In the modern era like with every other purchase office furniture also has to be selected to reflect the personality and values of the company. Colour coordination, proper lighting mechanisms, and ergonomics are essential and we as the supplier are more than happy to sit with customers who are genuinely interested in creating a difference and walk them through the process", says The Marketing Director of A T Cooray (Pvt) Ltd. Many corporate offices in the city of Colombo have been designed, manufactured and installed by A T Cooray (Pvt) Ltd. State-of-the-art technology on par with those used in Europe are used in the manufacturing process while research and development in to new technology and furniture trends allows the company to retain market leadership positioning.
For more information on the product range customers can visit www.atcooray.com or visit the showroom at 445A, Galle Road, Colombo 3.