---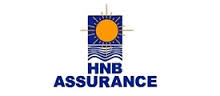 HNB Assurance recently topped 100,000 fans on its interactive & popular Facebook page, thus becoming the only Insurance company in Sri Lanka to reach t his milestone and becoming the most active and successful Sri Lankan Insurance company in the sphere of Social Media.
HNB Assurance won a top award for Digital Marketing Excellence under the subcategory 'Best use of Facebook' at the 5th CMO Asia Awards Social Media & Digital Marketing Excellence Awards held at Pan Pacific hotel, Singapore recently. HNB Assurance won this award for its enhanced activations on Digital Media particularly its strong presence on Facebook, becoming the only Insurance Company in Sri Lanka to have won this award. HNB Assurance to be amongst the winners representing iconic brands around the Asia Pacific region was an outstanding achievement.
Dilshan Perera, Head of Marketing at HNB Assurance stated "We're in the midst of a digital revolution fueled by the growth of Social media and digital marketing. The future is already here in the transparency and immediacy of the social media phenomenon. We have taken a pioneering role and have become the first among the Insurance companies on Facebook to gain 100,000 active fans in Sri Lanka. We have developed a sustained approach to the medium and have been following i dentified global benchmarks and have become the fastest growing Insurance Company to hit 100,000 'likes' on FB in a very short period of time."
The HNB Assurance FB fan page is an extremely cost efficient communication tool as well as a feedback and research tool and idea generation mechanism. It has created awareness and added value to its products & improved the service standards as well as business development in the recent past.
Commenting on this achievement he further stated "It's the perfect time to celebrate this amazing milestone, especially with another thrilling value-building landmark in social media. Our FB page has become one of the most powerful communication tools in business as it avails product information, news updates, Company events, exciting competitions and novel promotions where customers can also interact and take part. The success depends not merely on the integer amount of Likes but also in the fact that our FB page actively engages with our customers. We make it a priority to answer any queries of any kind of our valued fans and appreciate any suggestions or ideas that can improve the standard of their service quality". "Our priority is to engage with our customers, in so we have conducted various forms of competitions to connect with our fans. Ranging from 'Selifie' competitions and Quiz competitions to Movie Competitions and so much more. We want to position HNB Assurance as a Positive, creative youth brand. The Company has also planned to launch some more exciting competitions, viral videos, features and apps in the near future to engage with the current and potential customers and fans in order to become the most interactive Fan page in Sri Lanka.