---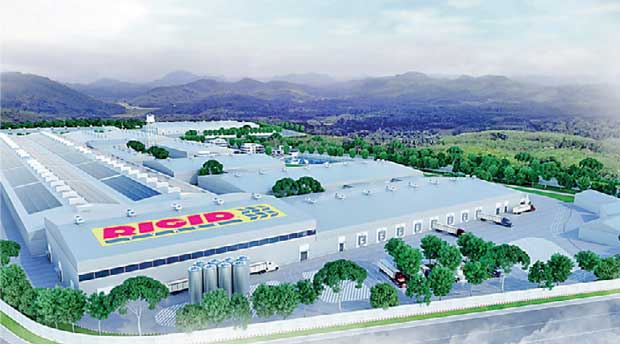 The foundation laying of Rigid Tyre Corporation (Pvt.) Ltd., which is tipped to become Sri Lanka's largest fully integrated tyre manufacturing facility with an investment of Rs.11.25 billion, is set to take place this Thursday (January 5), a company statement said.
The facility, which will be located at Board of Investments (BOI) industrial zone in Wagawatta, Horana, is a venture by UAE-based Sri Lankan businessman Nanda Lokuwithana, who is the Chairman of Ceylon Steel Corporation and its member company MA Steel Lanka (Pvt.) Ltd.
He is also the Chairman of UAE-based Onyx Group and the owner of Marriot Al Jadaf Hotel, Dubai. The company statement said Italy's Marangoni, a leading tyre manufacturing related technology provider, would be the technology partner in the project. It also noted that Rigid tyre products would take on the tag, 'Licenced by Marangoni.'
Meanwhile, the venture is expected to generate over 3,000 job opportunities, both direct and indirect and the tyre plant will manufacture a whole gamut of products from radials for light and heavy vehicles to off-the-road (OTH) tyres.
In addition to tyre manufacturing, the venture expects to manufacture high density conveyor belts, targeting the global mining industry. Similarly, high pressure hydraulic pipes will also be manufactured to cater to the demand originating from the oil industry.
Apart from the tyre manufacturing plant, the project, which will be located on a 100-acre land, will also have a four-storeyed ultra-modern research lab to advance research and development.
The foundation laying for the project will be carried out by Prime Minister Ranil Wickremesinghe during grand event that will be attended over 1500 invitees including ministers and public officials, the company said.