---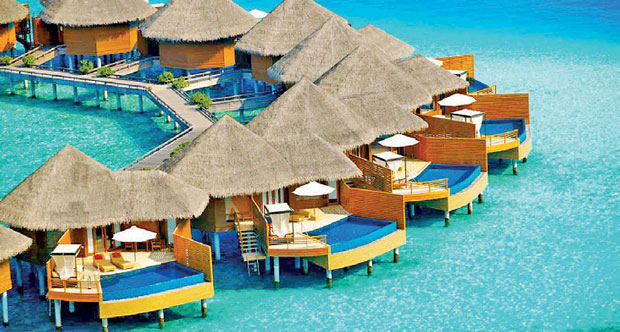 The tourist arrivals to the Maldives edged up 0.3 percent year-on-year (YoY) to 93,491 visitors in May with weak arrivals from China and Europe but somewhat being compensated by the increased arrivals from South and Southeast Asia.

The largest market of Asia and the Pacific grew 3.3 percent YoY attracting 49,664 tourists to the Maldives.

In Northeast Asia, the Chinese market contracted 7.1 percent YoY generating 23,225 tourists to the Maldives, while the Japanese market fell 5 percent YoY contributing 2,081 tourists to the archipelago. The Korean market grew 5.3 percent YoY to 3,154 arrivals.

From the Southeast Asia region, the markets in Malaysia and Thailand grew 22.7 percent and 27.1 percent YoY, respectively. The Malaysian arrival records reached 2,097, while 2,529 Thai nationals arrived in the Maldives.

From South Asia, Indian arrivals to the archipelago grew 21.7 percent YoY to 8,092 tourists.
The European regional market for the Maldives contracted 1.5 percent YoY to 35,739 tourists. German arrivals fell 13.8 percent YoY to 8,742 tourists while arrivals from the UK fell 1.4 percent YoY to 7,151 tourists.

The Russian arrival figures increased 15.8 percent YoY to 3,564 visitors, while Italian arrivals increased 14 percent YoY to 3,131 tourists. French arrivals fell 5.5 percent YoY to 2,161 tourists.
Arrivals from the America increased 22.6 percent YoY to 4,214 tourists, with more than a half of them coming from the US.

The Middle East market, which contributed little to outbound tourism in general during May due to the Ramadan period, contracted 40.9 percent for the Maldives, contributing 2,725 visitors.

Arrivals to the Maldives from January through May 2017 reached 572,318 tourists, growing at a pace of 5.8 percent YoY.

Europe was the largest market for the Maldives for the first five months of 2017, with 290,968 tourists, and growing at 10.4 percent YoY, while Asia and the Pacific was the second largest market, growing 0.2 percent YoY and bringing in 232,824 tourists, half of whom were from the Chinese market, which fell 9.1 percent YoY.

The duration of stay for tourists visiting the Maldives increased marginally to 6.4 days during the first five months of 2017, compared to 6.3 days YoY. The occupancy rate at hotels were 65.3 percent during the five months, falling from 67.8 percent YoY.

Sri Lanka's Aitken Spence, John Keells and several other operate resorts in Maldives. (CW)