---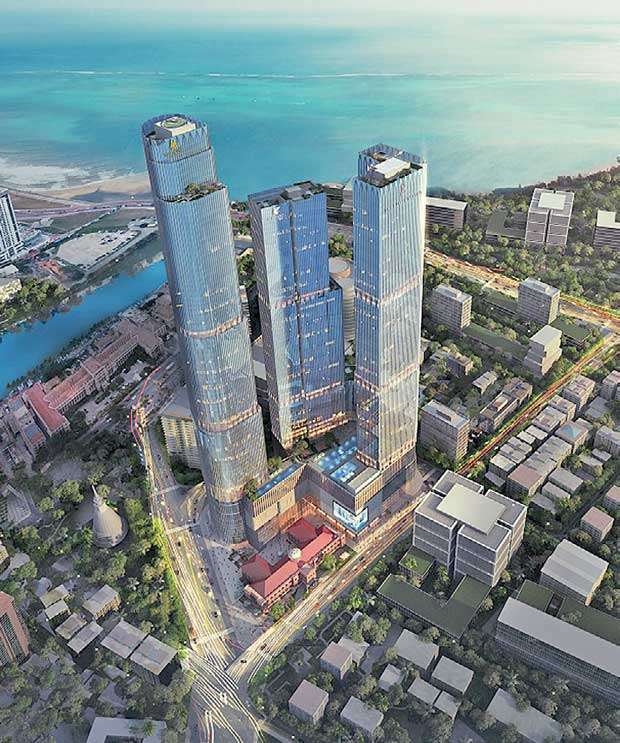 Aerial View of 'The One'
4.5 million square feet covered in the three towers
Towers include hotels, residences, restaurants and heritage retail

One Transworks Square (Pvt) Ltd together with Zhong Tian Ding Hui (ZTDH) Company yesterday announced that it is ready to transform Colombo's skyscape with South Asia's tallest building, rising to a height of 376 meters in 92 floors by 2021.
The triad of towers called 'The One' located at Transworks Square Colombo 1 will also house The Ritz-Carlton and The Ritz-Carlton Residences.

The One comprises a combination of offices and residences, a luxury retail mall, multiple storeyed car parks, a banquet hall, a collective of dining experiences including a sky bar, business offices and a helipad atop The One to complete the canvas of opulence in the sky.

The 80-storeyed 326 meter Ritz-Carlton Tower will house the Ritz-Carlton Hotel and The Residences, while the third tower, which stands at 291 metres, covers 77 floors.

Speaking to the media, General Manager of ZTDH Investment Company, Sam Hu, stated that The One is surely 'Where Legacy Resides' as its tagline states.
"With Colombo being home to South Asia's tallest skyscraper, this region will experience not only opulence and exclusivity at its optimum but also the embodiment of contemporary architecture.

These three iconic gleaming glass edifices covering 4.5 million square feet and located on prime real estate is surely a landmark achievement for the country. We have combined homes in the sky with services and facilities from the world's finest hotels, unending luxuries embedded in every detail, unparalleled views and unique living experiences."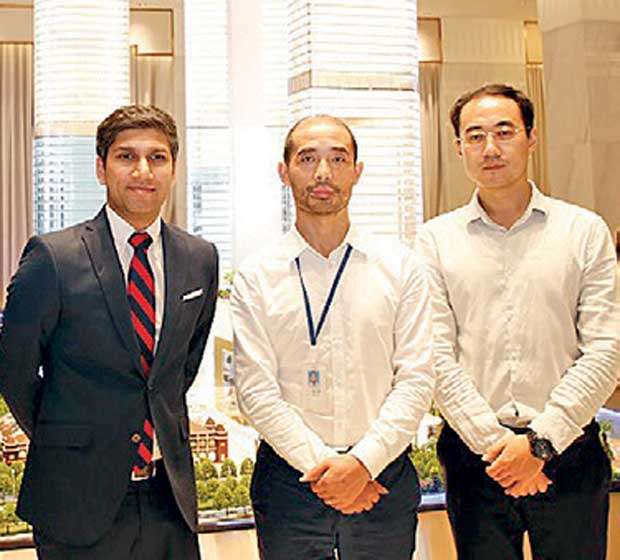 From left: Group Sales Officer Jayamal Dias, ZTDH Investment Co. GM Sam Hu and Deputy GM Zhong Tian Ding Hui Steven Song

He further expanded on the contemporary luxuries that are guaranteed to make living at The One an experience that's elite, exclusive and ultra-luxurious. "These are homes that are designed for connoisseurs of life," he said.

"For instance, while luxury is the overarching facet, life is made simpler for residents at The One with avant-garde living. We've introduced Low-E glass technology, high speed elevators, branded amenities and fittings, central air-conditioning and smart technology including biometric residential access systems, home automation and vehicle identification systems."

This is a unique opportunity to own and associate with a globally renowned luxury hotel brand Ritz-Carlton. The product is so niche, only a handful of people have the right to call this home.

The developer of The One is One Transworks Square (Pvt) Limited and the contractor is the award winning Zhongtian Construction Group Company Limited which has to-date completed over 800 high-end projects.