---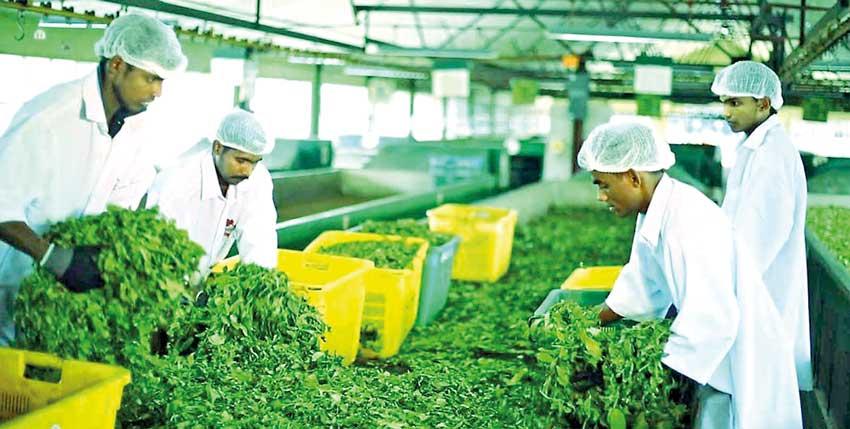 Tea output in 2020 hits over 20-year low; export volumes decline by 27 MnKg compared to 2019
Impacted by COVID-19 disruptions; Export earnings down by 8% to US$ 1.24bn, says EDB data
Turkey emerges as top importer of Ceylon Tea followed by Iraq, Russia, and Iran
Better prospects expected in 2021 with Asia estimated to account for 2/3 of global incremental beverage consumption
Sri Lanka's tea industry ended the year 2020 on a dampened note as both production and exports witnessed a contraction compared to the previous year with the global pandemic leaving negative implications on
the sector.

Similar to most other sectors, the tea industry was not spared by the COVID-19 outbreak challenges and as a result, production and exports dipped significantly compared to 2019.

Sri Lanka's tea output in 2020 fell to over a 20-year low, recording a 278.49 MnKg, which is a 21.63 MnKg decline from the previous year, and the lowest since 1997.

While High, Medium, and Low Grown teas showed a decline in volume in comparison to 2019, CTC High and Medium Grown showed an increase, whereas CTC Low Grown dipped in volume.

A similar trend was observed in tea exports with the country having witnessed a reduction of 27.09 MnKgs in the quantities shipped in 2020 when compared with the previous year. A country-wise analysis of exports shows that Turkey emerged as the largest importer of Sri Lanka tea for the period of January – December 2020 followed by Iraq, Russia and Iran.

According to data issued by the Export Development Board, Sri Lanka earned US$ 1.24 billion from exporting tea in 2020, down 7.83 percent in 2020.

In terms of national averages, Ceylon Tea achieved the highest ever figure of Rs.628.21 per kilo in comparison to 2019, where a national average of Rs.544.44
was fetched.

Low Growns averaged Rs.666.32; Mid Growns recorded Rs.553.94, and High Growns reached Rs.580.90. The averages for High, Medium and Low Growns in rupee and dollar terms showed an increase for the January – December 2020 period when compared to the same period in year 2019.
Low Growns, which have the largest market share with 60.94 percent of the production, recorded an increase of Rs.89.71.

According to a tea industry overview by Ceylon Tea Brokers, the measures implemented to try and curb the spread of virus disrupted business systems and routines.

"The tea industry was of no exception from the struggles that the global business market is currently experiencing. Restricted product access, lack of the production, loss of income, uncertainty are some of the factors that affected tea industry globally," said Ceylon Tea Brokers in its latest report.

It added that macro-economic factors continued to fundamentally challenge the tea industry framework with fluctuations in supply and demand, currencies, political climate in importing countries, and policy decisions severely affecting the industry.

Ceylon Tea Brokers stressed that climate change, which has a severe impact globally, is a factor the industry needs to consider, a decisive factor in agriculture and crop production.

Despite 2020 closing on a dampened note, Ceylon Tea Brokers said 2021 could be looked at in a more positive note.

The tea broker stated that Asia would account for two-thirds of global incremental beverage consumption by 2021, with China alone responsible for one-third of additional volume. Latin America is expected to achieve the second highest incremental volume growth behind Asia.

Furthermore, acknowledging that the world economy is poised for a modest rebound this year, Ceylon Tea Brokers expects a positive outlook for the ongoing year.

"World economic growth being one of the slowest due to the pandemic, the growth in 2021 could be stronger if the pandemic de-escalates. A decline in downturn in major economies, and reduced financial disruptions would pave way for a healthier year.

"Therefore, a reasonable level of optimism should prevail if all factors affecting growth are
reasonably stable."