---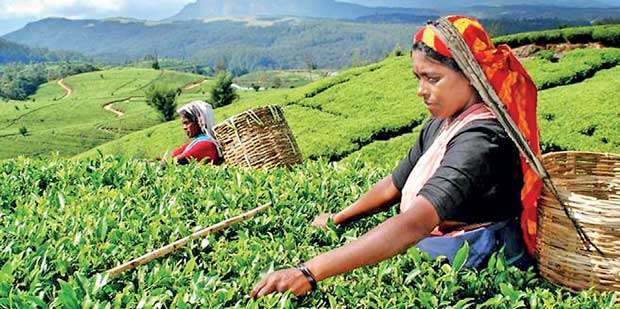 Tea broker Asia Siyaka projects tea output to reach 320 mn kgs
Says expected elections this year to favour RPCs and smallholders
Expects increase of tea shipments to China, Hong Kong and Taiwan
Hopeful that Japan related issues to be resolved soon

By Shabiya Ali Ahlam
Sri Lanka's tea industry is eying an ambitious production target of 320 million kgs this year, despite ending the previous year on a grim note as tea output in 2018 fell to 303 million kgs from 307 million kgs in 2017.

According to an industry outlook report by tea broker Asia Siyaka, the projection is made based on the assumption that weather conditions will be more stable during this year.

Asia Siyaka noted that temporary resolution of the agro chemical issue and lower fertilizer prices will ensure critical inputs and maintenance of tea lands at a much better level than the year before, thus giving hope of a higher production.

Asia Siyaka forecasts low-grown tea output to rise this year to around 196 million kgs compared 192 million kgs in 2018.

High-grown production is projected to exceed 74 million kgs against 64 million kgs in 2018, if there was no disruption to work in the estates.

Medium-grown teas are expected to reach 50 million kgs compared to 47 million kgs in 2018.

Ad-hoc policy changes on usage of agro chemicals, work stoppages and excessive rains were identified as the main reasons for the depressed tea output in 2018.
Sri Lanka's tea production was in the range of 328 to 340 million kgs during the 2010-2015 period.

"Given the political sensitivity of fertilizer availability in an election year, we expect smallholders and Regional Plantation Companies to have access to fertilizer at competitive pricing," Asia Siyaka said, asserting that 2019 will be a more positive year for the tea industry.

However, the minimum wage for plantation workers is still being heatedly debated. Asia Siyaka noted that higher cost of labour after the wage increase could be partially compensated if the improved tea crop becomes available.

Acknowledging that the shortage of workers is not just a problem for the tea industry, but also a serious issue for most agricultural activity, Asia Siyaka said mid-sized and large privately-held tea plantations are struggling to find workers to harvest available crop and maintain basic agricultural work on their lands.
It was highlighted that the Regional Plantation Companies are compelled to reduce the plucking area to cope up with the depleted workforce, resulting from migration of workers seeking urban employment.

Noting that there is no obvious local solution and the country lacks a national policy on bringing in contract workers from overseas, Asia Siyaka stated that the situation could turn out to be a major social issue in the plantation sector. "Mechanical harvesting is an option, but relying on gradual implementation and market forces may be too slow a process. The tea industry needs a strategic plan," the report highlighted.

Meanwhile, Asia Siyaka noted that positive prices at the Colombo Tea Auction are primarily centered on the rupee depreciation in the short to medium-term.
However, it was pointed out that currencies of major buyers of Ceylon Tea such as Iran, Russia and Turkey have also depreciated against the US dollar.
Despite rising crude oil prices, currencies in these countries have not strengthened due to other complexities.

"We expect a better market for Western high-grown teas in particular during first quarter of Dimbulla season with many of the Japan related issues being resolved. We expect further increase of tea shipments to China, Hong Kong and Taiwan," Asia Siyaka said.

In terms of low-grown teas, Asia Siyaka expects a recovery with gains from growing demand from Syria after continual gains over the last two years.

Meanwhile, it was pointed out that the re-payment of Sri Lanka's Iran oil debt with tea remains a positive prospect if permitted by international superpowers.