---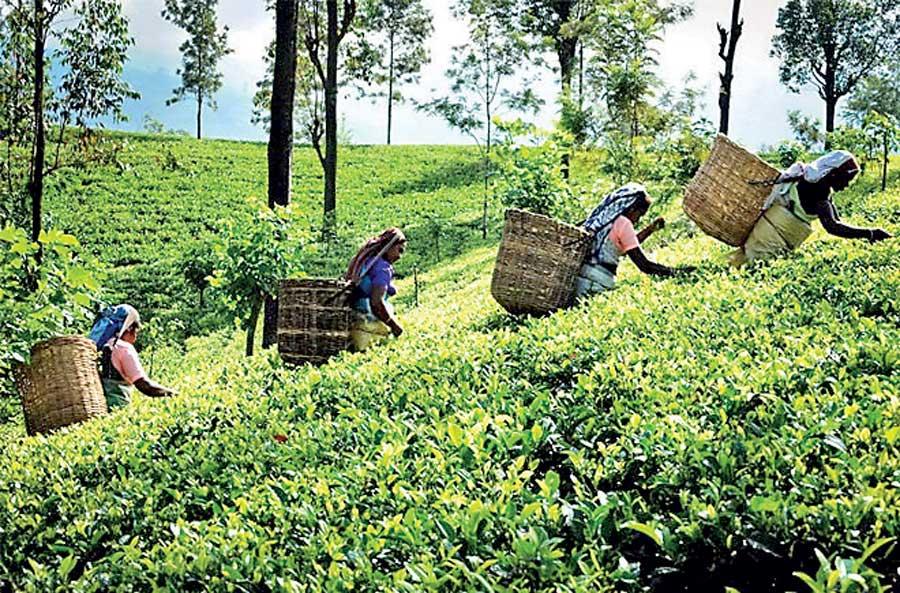 By Nishel Fernando
Sri Lanka is likely to miss the tea production and export targets set for the year as tea output sharply declined in October due to extreme weather conditions, although the demand for quality Ceylon Teas continue to rise at the Colombo Tea Auction driven by winter buying.

Tea production declined by 30 percent year-on-year (YoY) to 20.8 million kilos in October recording the lowest tea output so far in the year, according to Asia
Siyaka Commodities.

"We had quite high rainfall, overcast and windy weather adversely impacting tea production in October," Asia Siyaka Commodities Managing Director/CEO, Anil Cooke told
Mirror Business.

Accordingly, high-grown tea production halved by 51.4 percent YoY while medium-grown tea and low-grown tea production declined by 35.6 percent YoY and 19.5 percent YoY respectively in October.

Cooke noted that the year-end tea production is likely to end up between 303-305 million kilos, below the target of 310 million kilos set for this year.

"We are having unusual monsoon rains coming in now. The monsoon rains got a little late to start and now it has become quite strong. These are extreme weather patterns which some term as signs of climate change," he added.
On a cumulative basis, tea production during January-October period recorded a marginal gain of 0.4 percent YoY to reach 253.72 million kilos.

In terms of export revenue, Sri Lanka earned US$ 1.02 billion from tea exports up to September this year.

With the expected decline in tea exports in October, Cooke said tea export revenue is likely to hover around US$ 1.3-1.4 billion by the end of this year. Sri Lanka was targeting over US$ 1.5 billion from tea exports this year.

Despite the lower than anticipated tea crop, he noted that auction prices for Ceylon Tea is on an upward trend driven by winter buying.

"Although, winter buying started a little late this year, we are seeing an increased demand for Ceylon Tea in the auction now. Unsold tea quantities are also steadily declining now," he added.

Cooke emphasised that auction prices for high quality low-grown teas as well as high-grown tea have been steadily increasing over past two months.

However, many teas, which have failed to maintain their quality, have been losing their value in the tea auction.

Iraq, Turkey, Russia, Iran and Libya remained as the largest buyers of Ceylon Tea so far in the year, although, Iraq, Russia and Iran purchased lesser quantities of tea compared to the same period last year.

China, Azerbaijan, Syria and Germany, which are also among the top 10 markets, have purchased increased amount of Ceylon Tea during the year so far.