---
Evidence shows how cash purchases are later covered up with bank loans

Central Bank sits with large-scale developers to deliberate on matter

Lending restrictions by way of LTVs on property loans likely

Developers in a constant denial of forming of a bubble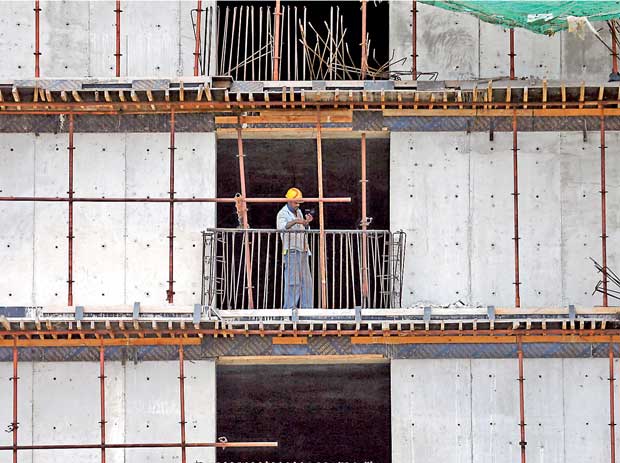 In what could be an interesting revelation, some businesses are said to have been using their cash reserves to purchase real estate and apartments but have then resorted to bank borrowings under small and medium enterprise (SME) sector loan category to make up for such purchases.

The anecdotal evidence has shown that this practice has been going on surreptitiously for some time because the banks have been quite cautious to lend for real estate, specially for luxury apartment buying, due to fears of a possible bubble in the sector.

Hence, this practice questions whether such bank borrowings could actually be considered as SME loans in banks' books.

In fact, this phenomenon also debunks the claim that over 90 percent of the apartments are bought on cash, as claimed by developers and some other stakeholders because such cash is later replenished through bank loans, but not necessarily property loans.

It was only recently that the presidential committee inquiring into the controversial bond scam revealed how an ultra-luxury apartment in Monarch Residencies had been allegedly bought by the family of the former foreign minister in an all-cash deal for a pumped up price.

Mirror Business further learns that the Central Bank is closely watching the trend and has gone to the extent of engaging the Condominium Developers' Association of Sri Lanka, the apex body representing some of the major developers, and also some large-scale developers, over the matter.
The Central Bank recently told the International Monetary Fund that it would not hesitate to apply some brakes on the property/real estate sector by way of macro-prudential measures in the style of loan-to-value ratios if the country's property market becomes overheated.

Although there is no immediate crisis in the sector, which could lead to a contagion effect, the Central Bank, as Mirror Business learns, is very much interested in taking proactive measures to prevent a snowballing effect the property market could have on the economy.

It was only yesterday Mirror Business reported that the property loan exposure of Lankan banks has been rising quite fast during the last three years and, as much as 51 percent of such loans or a mammoth Rs.530 billion has been loaned out to the property sector during this period.

Slightly over 60 percent has been granted for housing while the balance 40 percent has been for property development. There has been a gradual acceleration of property development loans since 2014, which has stoked fears of a possible bubble in the sector.

Despite arguments to the contrary, mostly from the developers and apartment sellers, there has certainly been some deceleration in pre-sales of apartments, which could be attributable to multiple factors.

The Central Bank had earlier said it is still premature to observe the impact such loans will have on banks' asset quality. However, a clear asset quality deterioration can be seen in the SME sector loans during the 1H 17.

Developers, both local and foreign, since the end of the 30-year conflict in 2009 have been on a building binge but fears are mounting over possible oversupply leaving ghost buildings, a notion developers dismiss as far-fetched.