---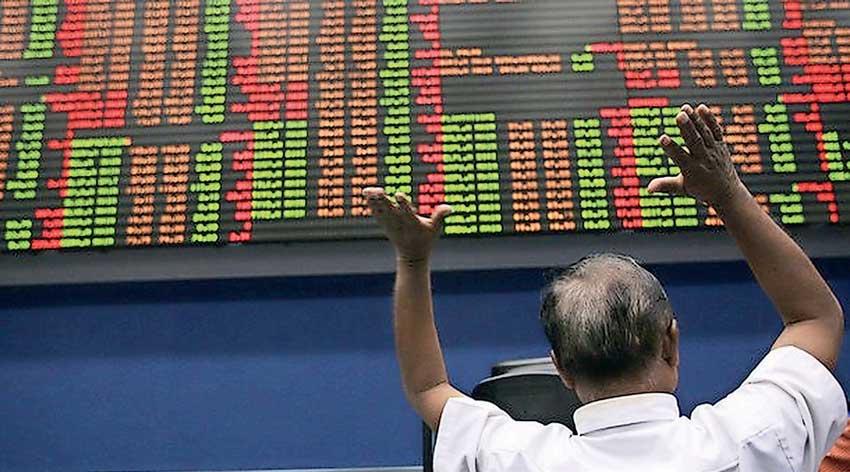 ASPI records highest-ever single day slide
Brokers blame SEC/CSE circular on broker credit
Turnover at Rs.6.9bn, much lower than the daily average turnover this year
Year-to-date net foreign outflow tops Rs.9bn
The Colombo Stock Exchange (CSE), which was on a extraordinary bull run, largely due to prevailing historically low interest rates in the country, tanked yesterday, with investor sentiment going south amid possible indications that the market regulator is becoming anxious over the credit exposure of some brokers on certain identified stocks. The benchmark All Share Price Index (ASPI) yesterday recorded the highest-ever single day slide in the market's history, while trading was halted twice yesterday with more liquid S&P SL20 Index falling over 7.5 percent during intraday trading.

Accordingly, ASPI closed 561.75 points or 6.56 percent down at 8, 005.31 points, while S&P SL20 Index lost 215.04 points or 6.25 percent to close at 3, 224.11 points. The market turnover was Rs.6.9 billion, lower than the daily average turnover of Rs.11 billion so far this year.

"The circular issued by CSE and SEC really affected the market's mood. The naming of certain companies in the circular, which was unprecedented, really affected the investor sentiment," a stockbroker who wished anonymity told Mirror Business.
However, the SEC maintained that the circular was routine, and the only difference was request for credit information of brokers on a weekly basis instead of the previous practice of monthly basis. The regulator was also of the view that the stocks, which were named in the circular, were the highest gainers and feverishly traded, and therefore requesting credit information pertaining to those stocks, was not unusual.

Brokers also raised eyebrows about the non-inclusion of some other stocks in the circular, which have gained significantly and were subjected to sub-divisions.

The apparent deterioration of Sri Lanka-India diplomatic relations over the East Container Terminal of the Colombo Port and the country's macro-economic issues stemming from high-indebtedness and fiscal weaknesses also added to the market downfall, brokers said.

Meanwhile, foreign investors continued to be net sellers on the market, with a net foreign outflow of Rs.382 million yesterday. The year-to-date net foreign outflow stands at Rs.9.1 billion. Foreigners, last year net sold over Rs.50 million worth stocks.