---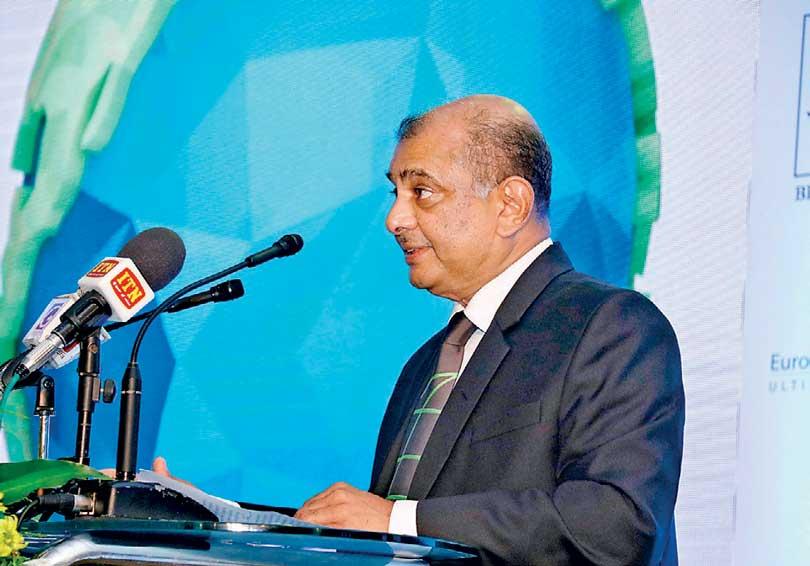 Jayantha Karunaratne
Pic by Damith Wickramasinghe
Tea exporters say local banking sector doesn't finance their products to key markets

Say financing facilities from local banks only limited to packing credit loans and machinery loans

Point out non-availability of finance for brand building and stocking of tea for long-term use

Say higher taxes and charges making Ceylon Tea uncompetitive in international markets

By Nishel Fernando
The tea exporters recently complained that the decline in trade finance in the Sri Lankan banking sector restricts tea exports to key traditional markets while hindering the efforts by the exporters to penetrate into new markets.

"Due to various reasons, financing or the availability of adequate finance to the trade has declined, which has affected all sectors of the trade. Local banks don't finance most of our current markets such as Russia, Iran and Syria," Tea Exporters Association (TEA) outgoing Chairman Jayantha Karunaratne lamented.

Russia, Iran and Syria were the third, fourth and eighth largest importers of Ceylon Tea in 2018, respectively. However, Lankan tea exports to Russia and Iran declined by over 12 percent and 8 percent in 2018, compared to 2017.

Karunaratne made these remarks addressing the 20th annual general meeting of the TEA in Colombo, last Friday. He also pointed out that cash flow limitations restrict Sri Lankan tea exporters from entering into new markets, as the financing facilities from the banking sector are only limited to packing credit loans and machinery loans.

"Our current markets are undergoing turbulent conditions. As a result, we need to grow in other markets. It is not an easy task with a huge amount of investment needed to create a new market, brand, etc. We need cash flow improvements.

Finance is not available other than for packing credit loans and machinery loans. No finance is available for brand building and stocking of tea for long-term use," he elaborated.
While reiterating the call to remove the Promotion and Marketing Levy from tea exporters, Karunaratne noted that various taxes and charges, including Economic Service Charge, have made Sri Lanka's tea exports uncompetitive in international markets.

"Promotion and marketing is vital and in 2010, with the consent of all of us, the Promotion and Marketing Levy was established. However, unfortunately, this has not been properly utilised for the purpose for which it was created.

Large sums are still in deposits and only part has been utilised but not on important ventures, which could give results or brand promotion or holding presence in the international market.
Last year, we informed the Plantation Industries Minister to halt collecting this levy, as the exporters can do their own brand promotion. However, this has not happened up to now," he said.
Karunaratne also urged the government to allow tea imports of other origins for re-exports with the approval for setting up of export processing zones for packing, using multi-origin blends.
"We believe this will bring more investments to Sri Lanka and create additional demand for Ceylon Tea. Though most of the policymakers believe this is the way forward, this has not happened due to political pressure," he said.

The TEA estimates that tea production would reach 310 million kilogrammes this year, recovering from the production decline of 1.3 percent last year, compared to 2017.

During the January-July period, Sri Lanka's tea output was recorded at 184 million kg, displaying a gain of 1.9 million kg, compared to the same period of last year. The country exported 170 million kg of tea during the period.

Further, the TEA estimates that Sri Lanka would earn Rs.240 billion from tea exports this year, up from Rs.233.3 billion last year.