---
Indira Malwatte yesterday announced her resignation as the head of the Export Development Board (EDB), ending over a four-year stint.

"I resigned as Chair of EDB today after a very professionally and personally satisfying stint of over four years. I thank you for all the support, encouragement and cooperation," Malwatte said.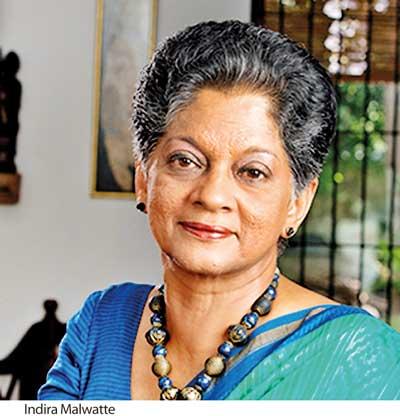 She was appointed EDB Chairperson/CEO in 2015 and became the first and only female to lead the state entity during its 40-year history.

During Malwatte's term, Sri Lanka achieved its highest ever export revenues in 2017 and 2018, recording double-digit year-on-year
growth rates.

She also played a key role in formulating and implementing the five-year National Export Strategy (NES) in consultation with the private sector.
Prior to her appointment as EDB Chairperson, Malwatte had served the government both locally and internationally as a top export promotion officer.

Further, she has served as the focal point on a number of World Bank, ITC, GIZ, CBI and JETRO export development projects as well as in a number of government and private sector boards undertaking several product development and export-related consultancies.

Development Strategies and International Trade Minister Malik Samarawickrama, under whose purview the EDB fell, resigned on Sunday, following the defeat of the New Democratic Front (NDF) candidate Sajith Premadasa, at the 2019 presidential race.