---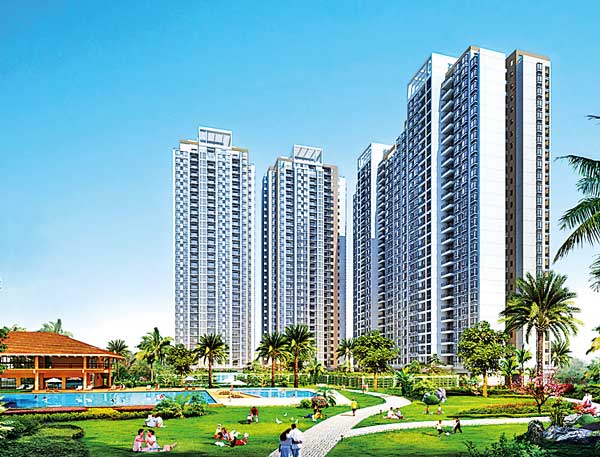 Havelock City, the premier residential development in Sri Lanka ceremoniously launched the sales of its phase 3 apartment towers recently with a grand celebration at its own Clubhouse with over 300 guest in attendance. Phase 3 comprise two residential towers, Stratford and Melford with 304 luxurious apartments.
These beautifully designed, spacious residencies with garden and sea views are a combination of 2, 3 and 4 bedroom units and a select number of plush penthouses. All apartments are released to the market at a special launch price on a limited time offer, continuing with attractive progress payment schemes and loan facilities from reputed banks for potential buyers and investors. Havelock City, the largest integrated mixed-use development project undertaken in Sri Lanka is built on 18 acres of prime land in the heart of Colombo and comprise residential apartments as well as a Commercial Complex consisting of a shopping mall and office towers. Havelock City is being developed in phases. Phase 1 and 2 consisting of 445 apartments in four towers were completed and residents have already taken occupation and are enjoying the lifestyle Havelock City has to offer.
The Havelock City Clubhouse, which could possibly be the largest of its kind in any development is a marvel, with swimming pools, jacuzzi, banquet halls, gymnasium, restaurant, squash courts, audio visual centres, mini supermarket, launderette and many other facilities and amenities.
Havelock City, also boasts of Sri Lanka's largest elevated roof garden with an expansive 7-acre eco habitat with lush tropical foliage. Residents of Havelock City enjoy a privilege that is unmatched anywhere in Colombo with this uniquely landscaped gardens replete with jogging tracks, bamboo pools and exercise corners. Havelock City is the brainchild of Overseas Realty, a BOI approved flagship status quoted company, who is also the owner, developer and manager of the iconic World Trade Center, Colombo. The Chairman of Overseas Realty and Havelock City is visionary property tycoon S.P. Tao of Singapore. Havelock City is a joint venture between Overseas Realty and Bank of Ceylon.