---
The Export Development Board (EDB) yesterday announced the appointment of Chitranjali Dissanayake as the new Director General (DG) with effect from August 4, 2020.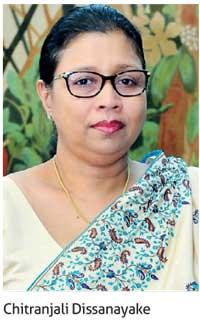 Dissanayake joined the EDB as a Research Assistant in 1986 and gained wealth of knowledge and experience on export development during her 34 years of service in the divisions of Policy and Strategic Planning, Market Development, Product Management, Industrial Products and Services.
Prior to her appointment as DG, she was the Director of Industrial Products division and Acting for Additional Director General (Development).

Chitranjali holds a BA degree from the University of Colombo and MBA from the Post-Graduate Institute of Management from the University of Sri Jayawardenepura.