---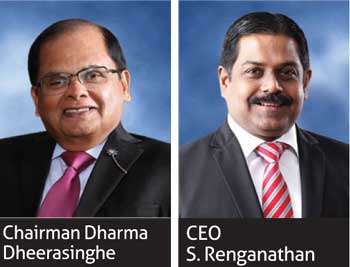 Commercial Bank of Ceylon PLC (ComBank) yesterday showed it has what it takes to withstand the shocks in the wider economy and could still post strong profits and growth.

According to the interim financial accounts for the quarter ended September 30, 2018 (3Q18) released to the Colombo bourse, ComBank has recorded 25 percent year-on-year (YoY) growth in earnings to Rs.5.1 billion or Rs.5.11 per share.

The net interest income rose 16.5 percent YoY to Rs.12.3 billion as the bank managed to maintain growth in its loan book through the third quarter and attract deposits at a low cost compared to its competitors.

ComBank gave Rs.28.4 billion in new loans during the July-September quarter bringing the total loans granted by the bank to Rs.102.5 billion during the first nine months, recording an increase of 13.6 percent in the loan book from the beginning of the year.

The deposits grew by Rs.32.4 billion during the three months with the total deposit growth coming in at Rs.93.5 billion for the nine months, which is an 11
percent increase.