---
Likely to make investments in 2-3 selected RPCs and to form JVs by mid next year
EY China is said to be currently advising Hainan Rubber Group on its SL expansion plans
Lankan rubber smallholders also set to get a boost from Hainan Group
Expresses interest to set up US $ 800mn modern rubber plant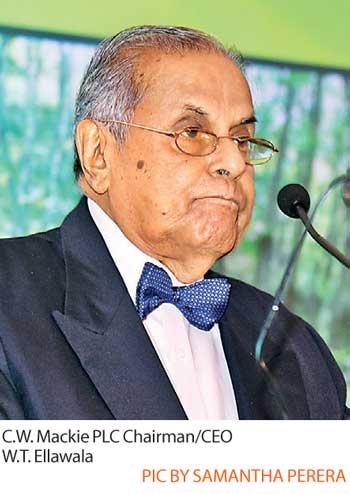 By Nishel Fernando
The China Hainan Rubber Industry Group Co. Ltd is planning to enter Sri Lanka forming joint ventures with two regional plantation companies (RPCs) by mid 2020 to develop Sri Lanka's plantation sector with a special focus on rubber value chains.

"China Hainan Rubber Industry is conducting feasibility studies with the assistance and willingness of Sri Lanka's private sector entities. The collaboration is aimed at growing rubber and manufacturing rubber-based products.

"It is a tremendous opportunity for our country and for our industry, where natural rubber production is concerned," C.W. Mackie PLC Chairman/Chief Executive Officer W.T. Ellawala said.
He made these remarks participating as the Guest of Honour at the Colombo Rubber Traders' Association (CRTA) Annual General Meeting last Friday.

Two RPCs are already said to be in discussions with Hainan Group. One RPC is owned by a leading furniture manufacturer while the major shareholder of the other RPC is a firm involved in longstanding real estate and property development activities, according to government and industry sources.

Subsequent to consultations with the private sector, Plantation Industries Minister Navin Dissanayake signed an MoU with the Executive Governor of the People's Government of Hainan Province Dr. SHEN Danyang in China this May.

The MOU is aimed at rejuvenating Sri Lanka's ailing plantation sector that comprises of rubber, tea, coconut, cashew, sugarcane as well as related industrial value chains.

Ernst & Young (EY) China is currently playing an advisory role to Hainan Rubber Group on its plans to expand into Sri Lanka.

Plantation Industries Ministry expects Hainan Group would enter Sri Lanka investing in one to three RPCs and would expand gradually across plantation value chains in Sri Lanka.
The RPCs are expected to set up joint venture firms with Hainan Group.

"In certain ventures, Hainan Group could hold 51 percent or the other way around. It will depend on the size of the investment and the export market," a government official said.
Chinese investments are particularly expected to give a much needed boost to Sri Lanka's dwindling rubber yields with new technology and know-how.

The government aims to increase low rubber yields from the current 800 kg/ha to minimum of 2, 000 kg/ha while venturing into high value-added products with Chinese investments.
Hainan Group also plans to support Sri Lanka's smallholder rubber sector.

The Plantation Industries Ministry is currently facilitating the match-making between local and Chinese firms to establish joint ventures, which are targeted at setting up new plants and acquiring new technologies to boost rubber yields and production.

"We are sending project concepts, and China's Hainan Rubber Industry Group is evaluating the feasibility of such concepts with the support of EY," a government official said.
Further, Hainan group has also expressed interest in setting up a modern rubber plant in Sri Lanka that would require an investment of US $800 million.

Ellawala said that Hainan Group is keen on playing a major role in certain projects in Sri Lanka's Rubber Industry Master Plan (2017 – 2026).

"Hainan Group wants to implement projects now in the Rubber Master Plan in collaboration of Sri Lanka's private sector," he stressed.

China Hainan Rubber Industry Group Co. Ltd is a listed firm on the Shanghai Stock Exchange, with a market capitalization of over US $ 4.2 billion. It's is a subsidiary of Hainan State Farms Ltd that manages over 1 million hectares.
---
Finished rubber product exports set to cross US $1bn this year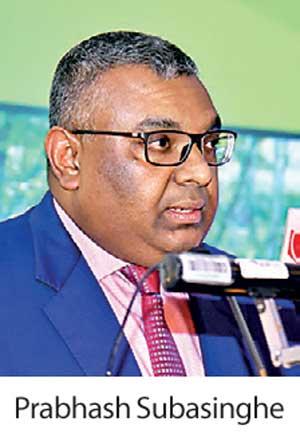 Sri Lanka's finished rubber product exports are set to reach US $1 billion this year, despite the shortage in locally-produced natural rubber in the market.

"Rubber production in Sri Lanka declined by 0.6 percent to 82.6 million kgs in 2018, whereas the rubber usage of local industries increased by 5.6 percent to 135 million kgs during the year," GRI Tires Managing Director and Sri Lanka Association of Manufacturers and Exporters of Rubber Products (SLAMERP) Chairman Prabhash Subasinghe said.

He told Mirror Business that Sri Lanka's rubber product export is projected to reach US $1 billion this year from US $875 million last year.

Overall, Sri Lanka's rubber exports, which include rubber and rubber finished products, grew 3.73 percent year-on-year (YoY) in 2018 to reach US $906.93 million, according to Export Development Board (EDB) data.
Rubber finished products grew by 4.78 YoY percent to US $ 875 million in 2018, while natural rubber exports declined 18.85 percent YoY to US $ 31.60 million.

Subasinghe pointed out that local natural rubber production is not sufficient to support the growing demand of rubber-based value added production.

"The value addition and manufacturing has increased, but we can't do much without raw-materials. There's a major shortfall in natural rubber," he said.

Subasinghe further emphasised that there's a shortage of natural rubber in the global market, and noted that domestic natural rubber production is crucial for local industries to expand production.

According to him, the rubber demand globally grew at a faster pace of 5.2 percent YoY in 2018, while the production grew only by 4.6 YoY, ultimately resulting in a deficit.
The United States, Germany and Belgium were Sri Lanka's key exports markets for rubber products in 2018.