---
Banks told to do so on daily basis when remittances reach US$ 10mn threshold
Banks asked to sell remittances at average foreign exchange market rate
Could be another measures to curb pressure on rupee followed by suspension of forward sales or dollar buying
Worker remittances hit four-year high in 2020 to reach US$ 7.1bn in 2020
The Central Bank has asked licensed banks to sell 10 percent of the worker remittance income that they collect, back to the Central Bank on a daily basis when such remittance income reaches US$ 10 million threshold.

According to instructions issued last week, the monetary authority had asked licensed banks to do so at the average foreign exchange market rate.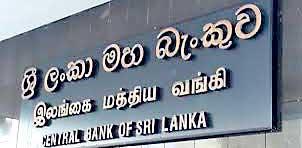 The instructions came into effect on January 27. The ruling perhaps could be another measure to curb the pressure seen on the rupee since of late as this is tantamount to the Central Bank purchasing dollars from the domestic foreign exchange market.

The rupee came under intense pressure since the second week of January due to importer dollar demand, reluctance of exporters to convert dollars into rupees in expectation of further depreciation of the currency, and the absence of any sizeable inflows into the financial account. In an unusual market intervention, the Central Bank last week suspended forward sales or buying of dollars as it froze forward foreign exchange agreements for three months.
The rupee regained some lost value in the days the directive was followed but some amount of pressure was seen building
up again. The rupee was quoted a little firmer on Wednesday at around Rs.193/195 for a US dollar in the spot market, strengthening from Rs.194/196 on Tuesday.

The rupee fell to Rs.197.00/200.00 against the US dollar at spot next on January 22, the lowest since April 2020.

But State Minister for Money & Capital Markets and State Enterprise Reforms Ajith Nivard Cabraal last week stressed that the rupee should be traded at around Rs.185.00 to a dollar and there was no rationale for the rupee to be any weaker given the prevailing macro-economic conditions. Meanwhile, workers' remittances to Sri Lanka remain a rare bright spot in the Balance of Payment (BoP) account, and in the broader Sri Lankan economy, as such incomes grew by a robust 22.2 percent in December to close the year with a cumulative US$ 7.1 billion in remittances, reaching a four-year high.

The budget for 2021 proposed to pay an additional Rs.2.00 for every dollar earned as workers' remittances, as an incentive and an appreciation for the service they render on behalf the national economy.

However, the way most of these Sri Lankan migrant workers were treated since the day they wanted to return to their motherland last year, was despicable as they were given step motherly treatment at every step of their way, clearly showing that 'Rata Viruwo,' a term coined to identify them, was a mere slogan.