---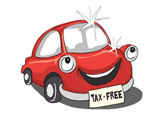 Teacher unions have requested the President to provide teachers and principals with the facility of obtaining vehicles tax-free through the upcoming Budget for 2015.
In a letter to the President, the Ceylon Teachers Service Union (CTSU) General Secretary Mahinda Jayasinghe has urged the President to permit principals and teachers to obtain tax-free vehicles, pointing out the facility has already been granted to many other officials attached to state services.
He has pointed out that government school teachers were living in dire conditions due to their poor pay. Mr. Jayasinghe had stated that as a result, most are not in a position to buy vehicles although they have to face difficulties as they have to commute to schools located in rural areas of the country.
"We would be greatly appreciative if you could ensure the professional integrity of the teachers by providing a facility of this nature for the teachers and principals," Mr. Jayasinghe has stated.