The good governance (Yahapalanaya) was not a "collective of gods" and does not mean it would not go wrong, Deputy Minister of Justice Sujeewa Senasinghe said today.
"Several unscrupulous people can be found in Parliament, Provincial Councils and Pradeshiya Sabhas under the Good Governance government. It does not mean that the government or the law of land has not provide shelter for them," the Minister said.
"The political parties should make sure and very careful when bringing the new election system. They should not nominate drug barons or ethanol dealers as candidates. The parties must know to whom to give nominations.
"The parties also should be responsible and nominate educated, good, conscientious and disciplined people as candidates," the Minister said.
Meanwhile, he said that the role of the media had also been discussed by the Government and the Oppositions in Parliament.
"It had been observed that some media institutes behave in an unruly manner and work against laws during election periods," the minister said.
(Chaturanga Pradeep)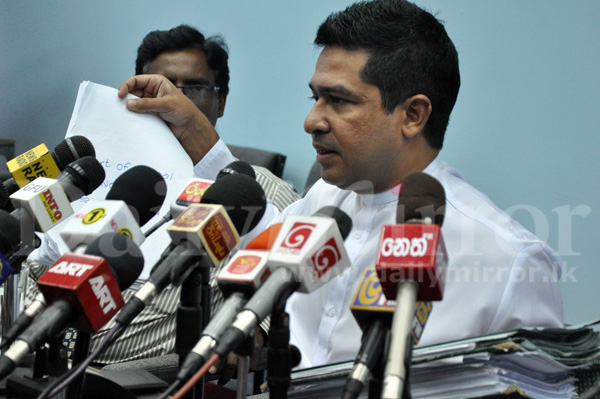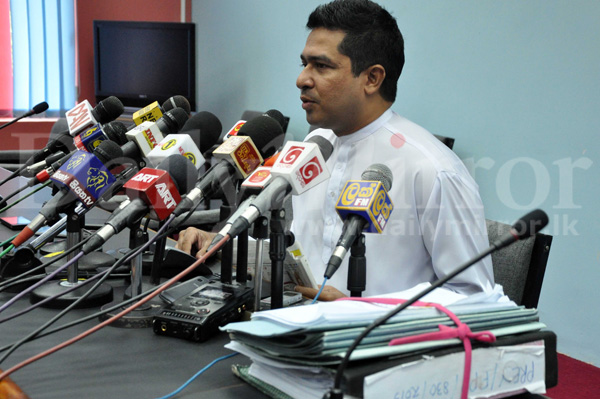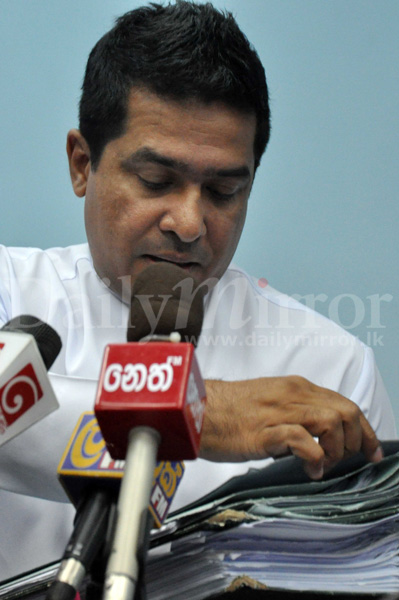 Pix by Kithsiri de Mel