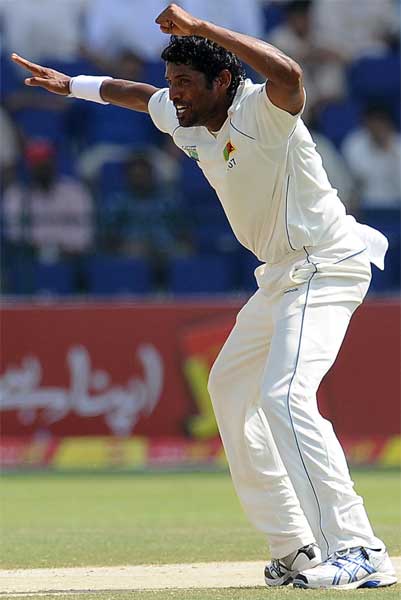 Sri Lanka pace bowler Chanaka Welegedara has decided to migrate to Australia after being cold shouldered by the national selectors during the recent home series against Pakistan.
Suresh Murugaser, Vice President and chairman of cricket at Sri Lanka's leading cricket club Tamil Union which Welegedara captained last season said that the club hosted a farewell dinner to the left arm paceman on Monday night.
"It was a sad day for the Tamil Union last night, when we had a farewell dinner for Chanaka Welagedera, Captain of our Premier League team last season. Unfortunately, the Sri Lankan selectors preferred to go with younger options against Pakistan recently, and Wele has decided to pursue his career in Melbourne, where he'll be playing out his days in Club Cricket" Murugesar wrote on his Facebook page.
"Another reason is that he wanted to give his family the benefit of living and growing up in Australia. Watch this space, as there are quite a few Sri Lankan cricketers who could emulate Wele in the years to come. A lot of them have already applied for citizenship there" added Murugesar.
Welegedara, 34, has played 21 Test matches for Sri Lanka between 2007 and 2014, capturing 55 wickets and has also played 10 ODIs and two T20 Internationals for the country.
Welegedara said he decided to quit after being repeatedly ignored by the selectors.
"Selectors called me last evening and asked me to turn up for practices with Sri Lanka A team. I think they must have got the news of my move and suddenly remembered about me," Welegedara told "Daily Mirror".
(Channaka de Silva)