---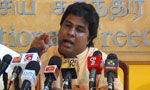 The National Freedom Front (NFF) today requested the Jathika Hela Urumaya (JHU) members to reconsider their decision to resign from government portfolios and requested them to stay within the Government.

"We request Ven. Athuraliye Rathana Thera, Minister Patali Champika Ranawaka and the entire JHU members to reconsider the decision to withdraw from the portfolios in the name of the nation. National forces like JHU and Janatha Vimukthi Peramuna (JVP) are the parties that built the nation together during the hard times," NFF National Organiser Jayantha Samaraweera told a news conference.

He said if the country is to go forward, national forces should unite and added western factions and Non-Governmental Organisations (NGO) were attempting to destroy national forces in the country today.

"We request the JHU not to fall prey of the NGOs," he said.

Mr. Samaraweera said the JVP had also played a major role to make President Mahinda Rajapaksa victorious as well as the JHU. "JVP and JHU helped the government to defeat terrorism. JVP left the government later and it has lost its reputation today. These are the conspiracies of the westerners," he said.
While commenting that the JHU decision was tragic, he said nothing good will come to the country from the decision. (Sanath Desmond)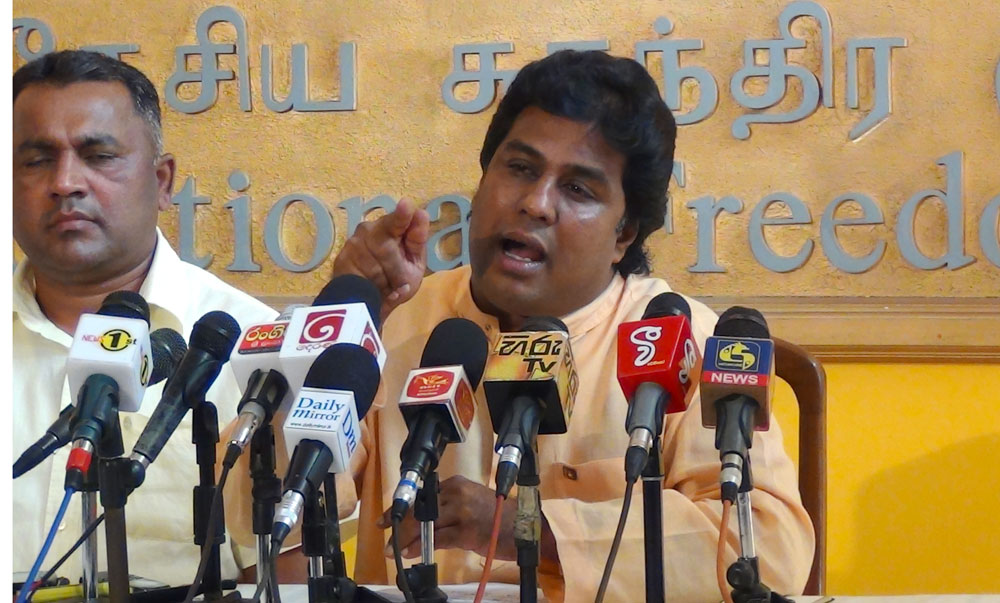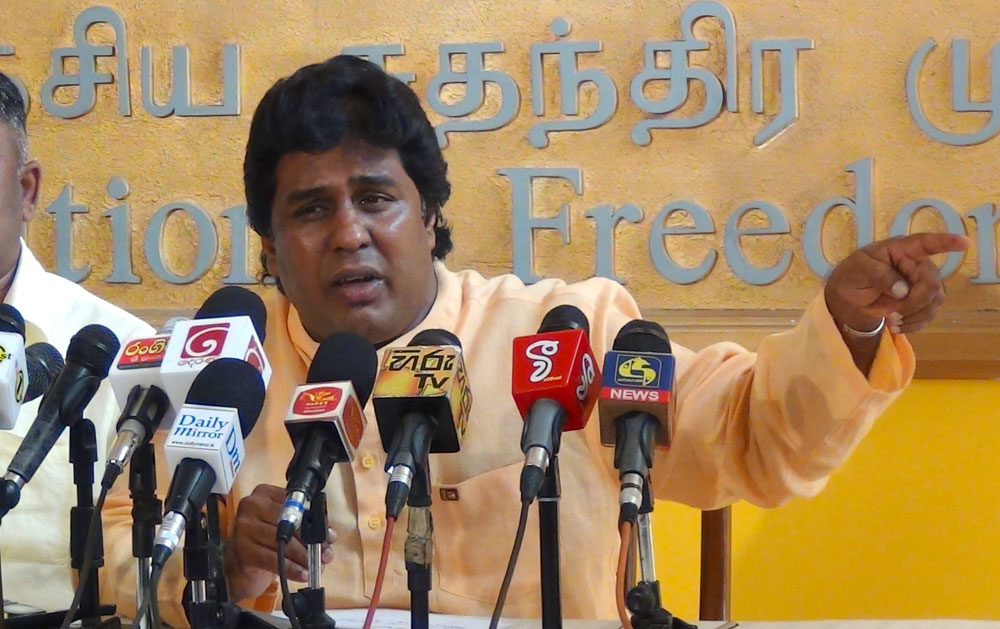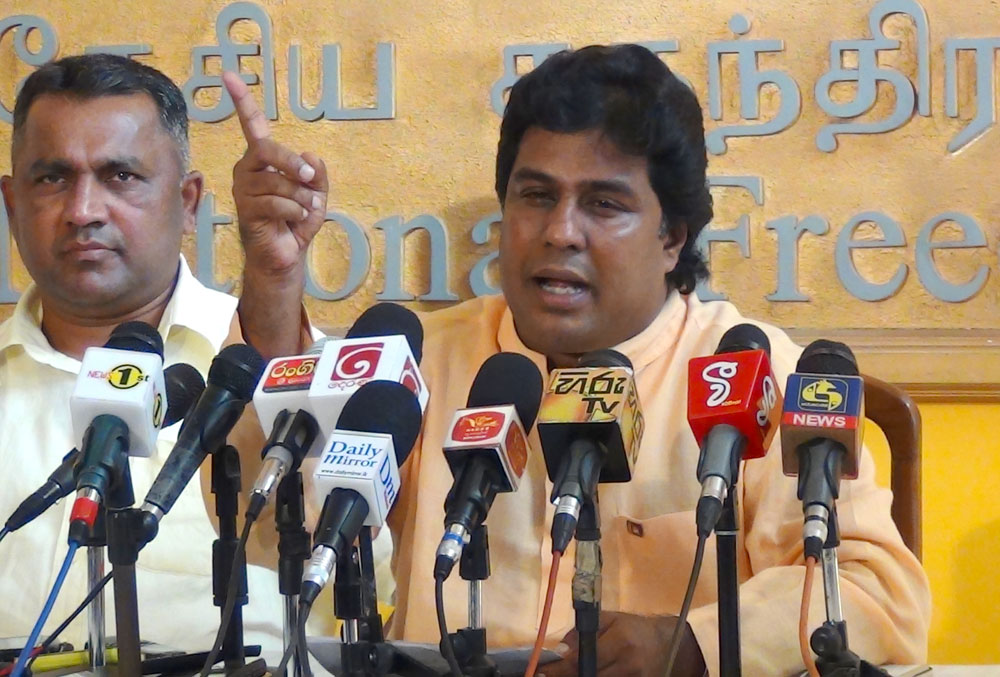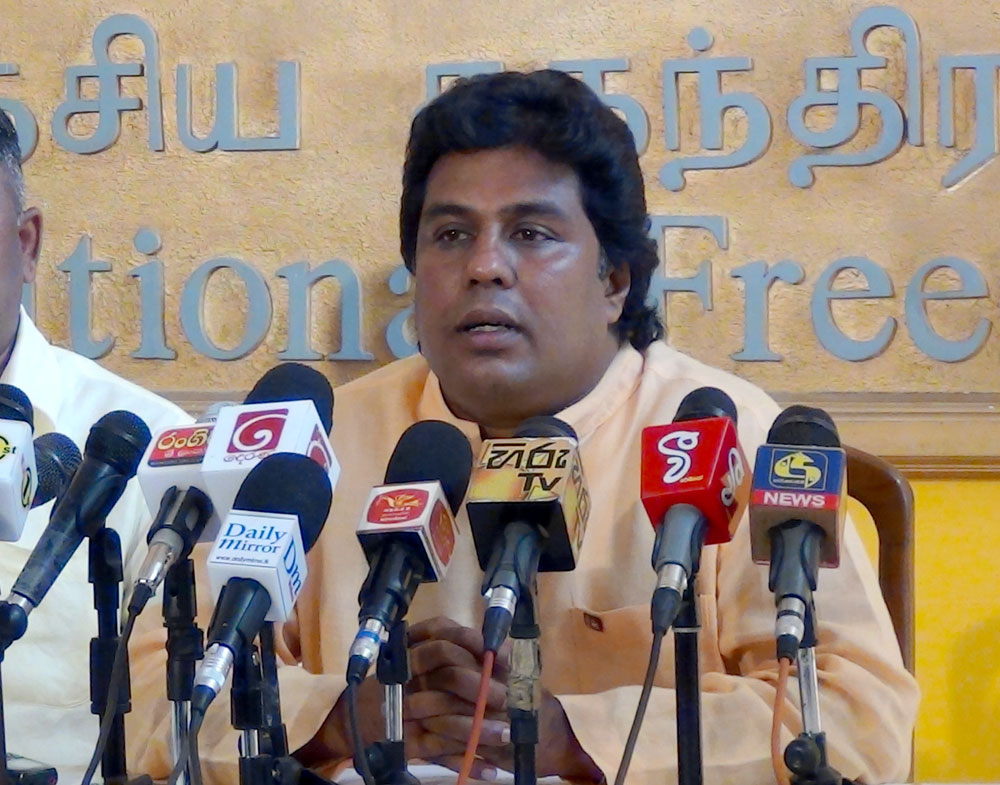 Pix by Nisal Baduge