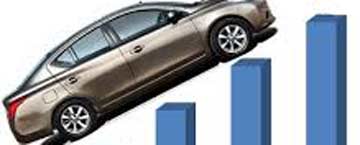 Following the new budget proposals taxes on vehicles would increase by 20 percent, the Chairman of Lanka Vehicle Importers' Association Mahinda Sarathchandra said today.
"This will include the condition of the vehicle as well," he said.
"The tax would be increased with the addition of Customs Valuation, which increased on November 18, 2015; Customs Duty, which increased on November 20, 2015 and the currency rate fluctuation," he said.
Because of the price increase the imports would be limited, he said.
He also urged prospective buyers to buy from the existing stocks as they hoped to sell them based on the old tax regime.
He said on average the price of a vehicle could increase by Rs. 500,000 following the budget.
"As an association, we expected a tax relief from the government for the release of the imported vehicles from the Customs. But the government suddenly issued a statement through the Finance Ministry to release motor vehicles imported by individuals for personal use on Letters of Credit opened before the effective date of the 2016 budget," Sarathchandra said.
"Even President Maithripala Sirisena had instructed to reduce the tax on electric cars by 5 percent after the budget proposal, this also is applicable to individual imports," he said.
"The tax deduction was imposed on the individual importers, who opened the Letters of Credits (LCs) on or before the budget 2016. People's aspiration of owning an electric car has now become a pipe dream with the Finance Ministry's Statement.
"Motor vehicles should have been imported and registered on or before March 31 in the name of the importer under whose name the LC was opened and shall not be transferred for a period of five years from the date of registration without prior approval from the General Treasury," the statement issued by the Finance Ministry said.
He said about Rs.70,000 would have to be paid in demurrages for each vehicle, which had landed at the Hambantota Port about two months ago.
He urged Finance Minister to review the issue and implement a systematic way to implement such increases, so that importers and customers were not affected.
(Chaturanga Pradeep)