---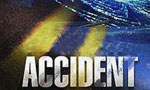 A 31-year-old Ukrainian was killed in head-on collision between the motorcycle he was riding and a lorry at Thennapita in Pitabeddara on the Akuressa-Deniyaya main road this morning.
Police said the victim and four other Ukrainians were riding motor cycles when the tragedy occurred. However, the other Ukrainians were safe.
They were tourists who had arrived in the country on November 11 and were on their way to the Sinharaja forest reserve.
Police identified the victim as Uri Kushanko. He died on admission to the Akuressa Hospital.
The lorry driver was arrested by the Pitabeddara Police.
Video by Krishan Jeewaka Jayaruk