---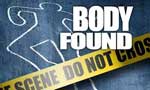 Three severely decomposed bodies of a man, a woman and a child have been found in a remote house in Udugampola, Gampaha this morning, Police said.
Preliminary investigations have revealed the three cadavers are about a week old. The bodies had been discovered by the Police following a tip received via police emergency hotline-119. Magistrate inquiry on the three bodies is currently ongoing, the Police further added.
Police had identified the victims as 54-year-old man, his 42-year-old wife and their 4-year-old daughter . They said the man was a poultry farmer.