---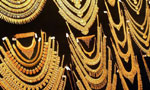 A Sri Lankan housemaid who stole gold jewellery worth Dh50,000 from her employer's house before running away was sentenced to three months in prison.
MM, 25, was also ordered to be deported after serving her jail term by the Dubai Criminal Court of First Instance.
According to the records, the employer, NB, 38, Emirati, recruited the maid to help in taking care of her sick mother and for household chores.
After three months of working in our house, the accused disappeared from the house on June 5. Checking our belongings we discovered that my mother's and my sister's jewellery was missing," NB told investigators.
Police arrested MM and confiscated part of the stolen jewellery.
Confronting her with the crime, MM admitted to stealing the jewellery from her employer's house. (Source: Emirates24/7)