---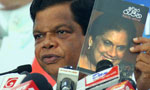 United People's Freedom Alliance (UPFA) General Secretary and Minister Susil Premajayantha said today the opposition was making contradictory statements on the abolition of the executive presidency and the introduction of constitutional amendments.
He told a news conference at the SLFP head office that the Janatha Vimukthi Peramuna (JVP) had earlier held the view that the presidential election was illegal and President Rajapaksa could not contest for a third term.
"President Rajapaksa sought the Supreme Court's opinion under Section 129 – 1 of the Constitution whether he could call an election on completing four years in office and whether he could go to the people for a mandate for a third term. The Supreme Court gave its opinion in favour of the President and now we are facing an election which is quite legal," the minister said.
He said ex-Chief Justice Sarath N Silva had also said President Rajapaksa's nomination could not be challenged in court.
The minister said the JVP had abandoned its progressive demands in the past such as to abolish the executive presidency, send back Norway peace observers.
Education Minister Bandula Gunawardana said what Ravaya Editor Victor Ivan had said about former President Chandrika Kumaratunga in 'Chaura Rajina' had been proved correct.
He said the executive presidency was tarnished and condemned though it was extremely powerful.
"Three incidents which took place in July was a black mark on the executive presidency. They are the Black July in 1983, July Strike in 1980 and the killing of two peaceful protesters at Anhayaramaya in Narahenpita in 1985. President Rajapaksa has not involved in any of these ugly incidents and he only used executive powers to save the country from separatist terrorism," the minister said. (Sandun A Jayasekera)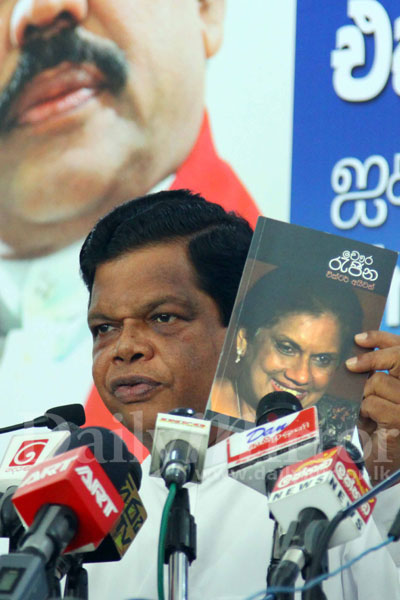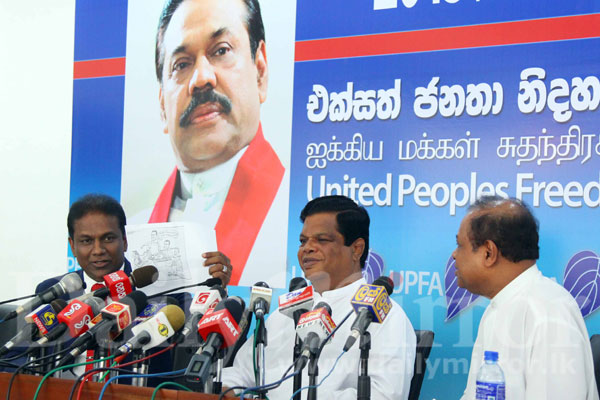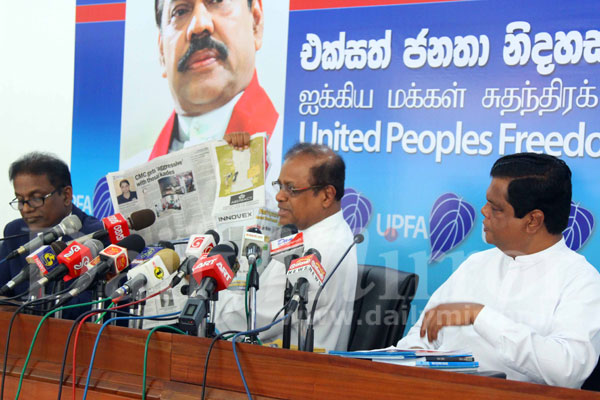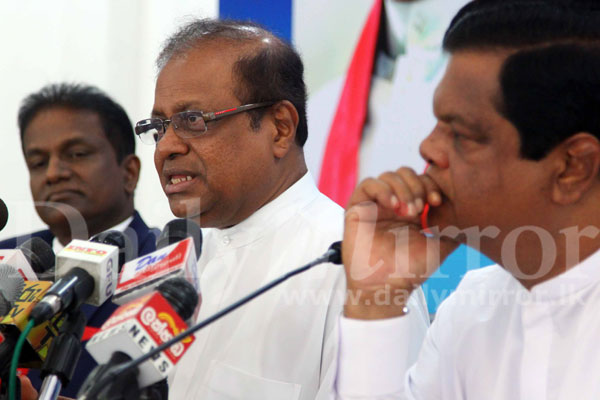 Pix by Kithsiri de Mel