---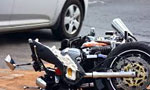 A 28-year-old Swedish national was killed when his motorcycle collided with a van at Pelana, Weligama early this morning, Police said.
The tourist was travelling to Matara. Police said the victim succumbed to his injuries when he was being taken to the Matara Hospital.
The driver of the van was arrested.