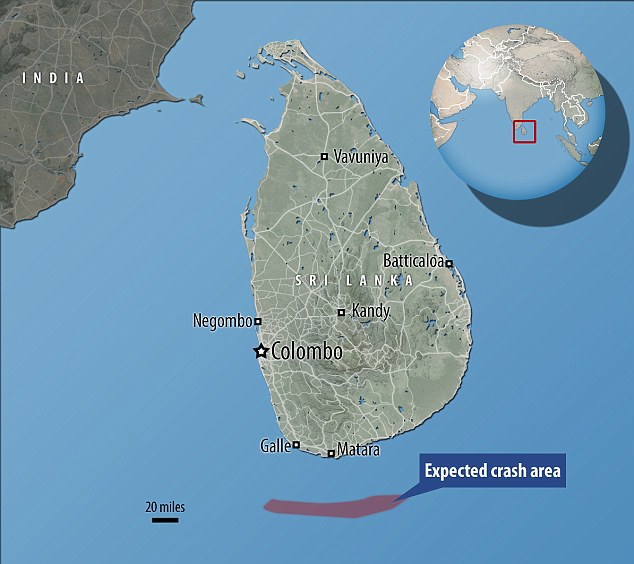 Arthur C. Clarke Institute for Modern Technologies yesterday said WT1190F, which is believed to be a part of a spacecraft was expected fall 100km south of Hambantota.
A scientist attached to the Astronomy Section of the Institute told the Daily Mirror that the latest reports had indicated that the object was expected to fall into deep sea.
However, he said the exact spot, which the object would fall, could be determined only in a few days time ahead of its re-entry.
He said it could be harmful only if fell on land.
"The object will start burning once it enters the earth's atmosphere and burning fragments if fell on land could be hazardous," he said.
International media reported on Tuesday that the object, which is about three to six feet in diameter may fall on the on the southern tip of the island of Sri Lanka.
There was speculation as to what the object could be and expected to be an asteroid, space junk or a part of a space craft but now the scientists are more bent towards accepting that the object is a man-made object.
(Yohan Perera)