---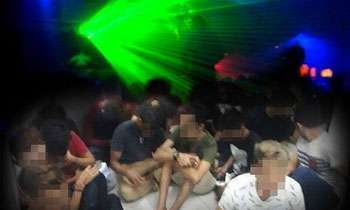 The 58 youths who were taken into custody for the possession of illegal narcotics, were remanded by Bandarawela Magistrate Keerthi Kumburuhena till November 5.
The friends who have met on social media have organised the party at a bungalow in the Galkanda Estate at Viharagala in Haputale.
Police have recovered 625 milligrams of Asis, 585 milligrams of Hashish, stamps containing narcotics, 7,030 milligrams of ganja, 17 tablets and 23 ganja cigars.
They told court that the suspects aged 18-35 years were residents of Bandarawela, Passara, Badulla, Negombo and Colombo. The young woman arrested is said to be 26 years old. It was revealed that the suspects had organised similar parties earlier. However, this time, the party had been organised by a youth from Badulla.
The raid was carried out by the Badulla District Anti-Vice Squad. Police officers are conducting investigating into the incident on the instructions of Bandarawela Police SP Sudath Masinghe. (Saman Palitha Nanayakkara)