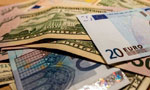 Sri Lanka Cricket is likely to suspend Anusha Samaranayake, a fast bowling coach attached to Sri Lanka Cricket's fast bowling unit, until investigations into an alleged fixing approach is completed.
Samaranayake, though not directly involved, is said to have a close connection to the local fixer –identified as Gayan Vishwajith and Sri Lanka Cricket will conduct a separate investigation to ascertain Samaranayake's involvement and to identify the mastermind behind the fixing attempt.
Through his connection to Samaranayake, Gayan reportedly attended training sessions of the national team as a net bowler, even though he is not an active cricketer at the moment.
"We will be compelled to suspend the fast-bowling coach involved until the investigations are over. I have asked for a report from the anti-corruption officer and we will make the call based the report," SLC President Thilanga Sumathipala said speaking to media following an official visit to the Pallekele International Cricket Stadium.
The 'Daily Mirror' exclusively reported on December 18, 2015, that a suspected bookie had made approaches to cricketers Kusal Janith Perera and Rangana Herath during Sri Lanka's home series against West Indies in October.
Accordingly, Sri Lanka Cricket anti-corruption unit headed by retired SSP Lakshman De Silva is expected to hand over a detailed report on the incident today.
Batsman Kusal Janith Perera, whose career is in complete jeopardy after a positive dope test, had reportedly been offered Rs. 10 million to under-perform during the first Test in Galle while Herath was asked to introduce players to fix matches.
Both had rejected the offers and had subsequently complained to the ICC and SLC anti-corruption officers installed at the venue—Galle International Cricket Stadium.
"I will be submitting a detailed report to SLC today," confirmed De Silva, a former Deputy Director of the National Intelligence Bureau.
"As soon as we received the complaint we—the ICC anti-corruption officer and the SLC anti-corruption unit—did an investigation almost immediately but we did not dig deep at that time as the tour was on," De Silva explained. He said the investigations are ongoing to identify the mastermind involved.
"When you look at the amount of money being offered, it's very clear that a reputed gambler is involved and we need to find out who this person is," he added.
In addition to the ongoing investigation by SLC, the Financial Crime Investigation Division (FCID) is currently conducting a Police inquiry. They had recorded statements from both cricketers as well as the national skipper Angelo Mathews last week.
Speaking at a function held on Saturday night at the Race Course ground, Sports Minister Dayasiri Jayasekera said that the investigations were not against the cricketers but against those involved in the attempt.
"There's no investigation against our cricketers. They have been called by the FCID to record statements regarding the alleged incident and that's all," Minister who himself made the concerned Police complaint said. The fixing attempt, though it happened in October, came to light following Kusal's positive dope test. Even though it's hard to find a connection between the two incidents—dope test and the fixing approaches—Sports Minister believed the positive dope test was a result of a conspiracy to keep the promising cricketer out of the T20 World Cup. Kusal Perera faces a four year ban for doping.
Sri Lanka does not have laws to punish those involved in match-fixing.
(Champika Fernando)