---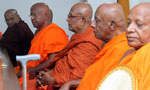 The United Bikkhu Front (UBF) yesterday said that the Opposition Leader Ranil Wickremesinghe is the best candidate to be appointed as the next Prime Minister and that they are providing their fullest cooperation to the common opposition candidate Maithripala Sirisena at the forthcoming presidential election.
Thalpotha Dhammajothi Thera of the UBF said all parties supporting Maithripala Sirisena as common candidate had agreed to appoint Ranil Wickremesinghe as the next Prime Minister.
Ven. Girambe Ananda Thera said they are giving their support for common candidate Mithripala Sirisena and he appreciated the idea of abolishing the executive presidency. He said the executive presidency is not appropriate for our country.
The President of the UBF Ven. Meetiyagoda Gunarathana Thera said the current administration is a dictatorship and people have to change this system because of its power hungry and nepotistic nature. He said that the common candidate Maithripala Sirisena will bring an Independent Court, Police, Election Commissions to the country.
The Vice President of the UBF Ven. Malabe Seelarathana Thera said they are going to win this forthcoming presidential election as a common opposition and said people have to give their vote without noticing the parties, religions and colours.
The Secretary of the UBF Ven. Bopitiye Dhammissara Thera said the decision of to field a common candidate in the presidential election is a good decision and as a common candidate, Maithripala Sirisena is the correct person to appoint as the next president. (Yoshitha Perera)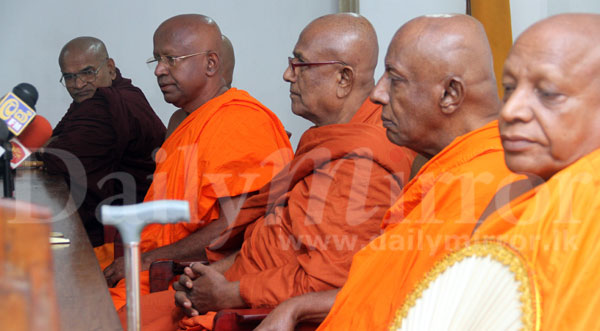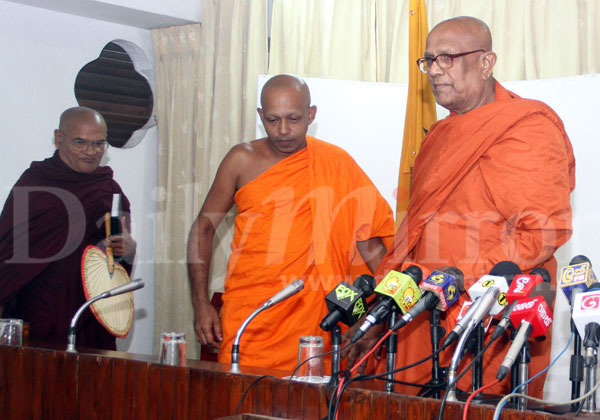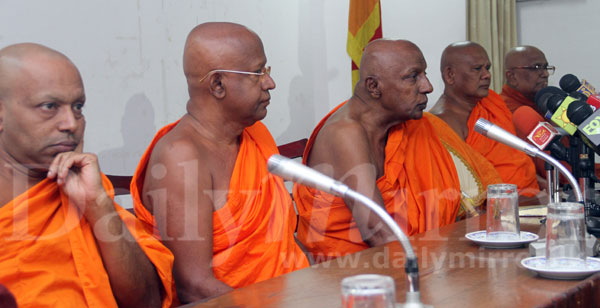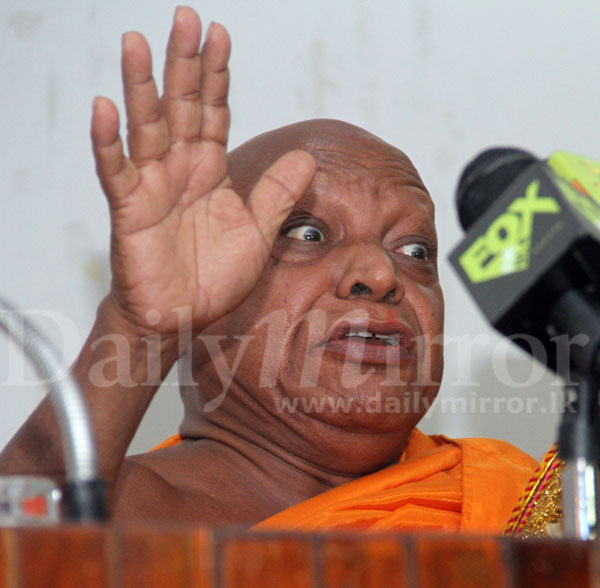 Pix by Kushan Pathiraja