---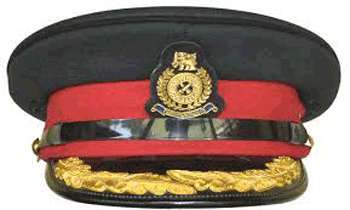 Sixty seven army officers including Brigadier M.A.A.D. Sirinaga have been promoted to the rank of Major General while 66 senior army officers were promoted to the rank of Colonel and Lieutenant Colonel.
These promotions were approved by President Maithripala Sirisena on the recommendations of the Defence Ministry and Army Commander Mahesh Senanayake.
The Army said Brigadier M.A.A.D. Sirinaga, the Director Electrical & Mechanical Engineering was promoted to the rank of Major General from December 18 this year.
It said 24 Lieutenant Colonels were promoted to the rank of Colonel while 42 Majors have been promoted to rank of Lieutenant Colonel.
The Army said the promotions of 41 Majors had been delayed since 2013 because of several issues and the officers were promoted clearing the backlog in their career prospects.
The Lieutenant Colonels promoted to the rank of Colonels were: S M W Bandara, S.C. Ekanayake, S.H.P.D. Thilakarathne, H.A.I.U. Hewaarachchi, W.D.C. Perera, D.K. Aludeniya, J.S. Weerakoon, P.N. Godellawatta, N.A.S.N. Nanumiarachchi, U.L.J.S. Perera, G.L.S.W. Liyanage, J. M.S.G.B. Jayamaha, K.P.A. Perera, R.P.A.R.P. Rajapaksa, C.P. Arangalla, P.K.S. Nandana, D.R.N. Hettiarachchi, B.I. Assalaratchi, T.A. Peiris, M.C.S.K. Senaratne, D.B.L. Colonne, S.A.N.J. Ariyasena, V.E. Weerakkody and N.S. Nallaperuma.
The Majors promoted to the rank of Lieutenant Colonel were: D.M.G.K.H. De Silva, H.W.M.A.C. Fernando, N.C. Lokugalappaththi, N.N. Abeyasekara, L.A. Mendis, S.S.B.Amunugama, W.A.S.P. Wiyathunga, W.S.A.B. Dharmaratne, R.H.A. Hennade, A.M.T. Amarakoon, H.P.L. De Alwis , K.A.S.A.K. Kulasinghe , L.R. Amarasekara, K.J. Ranaweera , B.K.S.L. Rodrigo, W.W.N.P. Wicramaarachchi, D.M.I.S. Bandara, W. Dasanayake , K.A.D.C.J. Kodithuwakku , V.D. Warushavithana, W.A.C.R. Wickramasinghe , W. P .K. Senarath , M.N. Gunasinghe, N.J. De Silva , H.B.C. Mahendra, P.P.S. Weerasuriya, N. Wanigasinghe, R.M.K.S. Rajakaruna , E.A.U.A. Amarasekara , B.K. Thrimanna Vithanage , M.L.L.R. Molligoda , K.C.C. Mendis , H.M.C. Pushpakumara, R.M.S.K. Rathnayake, H.M.J.W. Bandara, K.S. Maddumage, D.A.J. Dalugama , R.T. Ansar, T. M. K. C. Amarakone, C.S. Ratnayaka and J.I.B.W. Pallekumbura.
Meanwhile, Major (Quartermaster) S.V.G. Nandasena has been promoted to the rank of Lieutenant Colonel (Quartermaster) from September 30 this year. (Darshana Sanjeewa)