---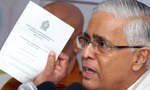 The bogus 'secret' document publicized by former UNP General Secretary Tissa Attanayake being used in President Mahinda Rajapaksa's campaign, is an offense that enables President Rajapaksa to be ousted from power if he is re-elected, former Chief Justice Sarath N. Silva said today.

Speaking at a media briefing at the New Democratic Front campaign office in Thimbirigasyaya, Silva said utilizing the alleged 'secret' document which both Opposition Leader Ranil Wickremaeinghe and Common Opposition candidate Maithripala Sirisena have declared as fake, in President Rajapaksa's campaign is an offense under section 452 of the Penal Code, of which the charges can be filed up to 20 years since committing the crime.

He said it's also an offense under Section 83 of the Presidential elections act which declares it illegal to publish in any newspaper any false statement concerning, or relating to 'the utterances or activities at an election of any candidate who is contesting such election, or the conduct or management of such election by such candidate '.

"These offenses alone can be used to nullify the Presidency of Mahinda Rajapaksa if he is re-elected into power through the Supreme Court," Silva said while adding that even the media that published the bogus document had an obligation to clarify its contents either with Wickremesinghe or Sirisena before publication. (Lakna Paranamanna)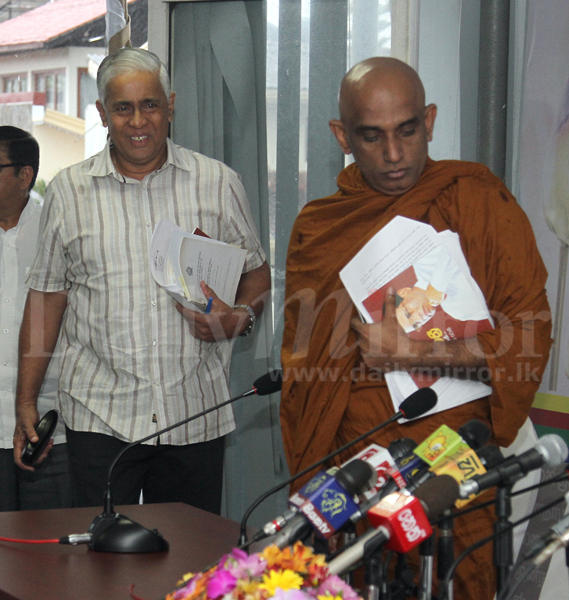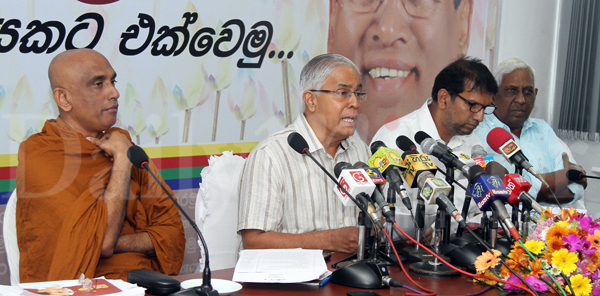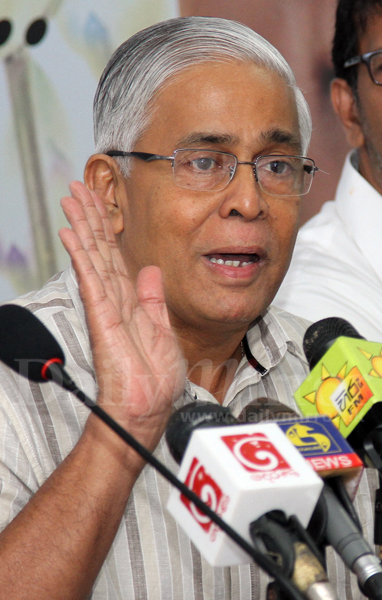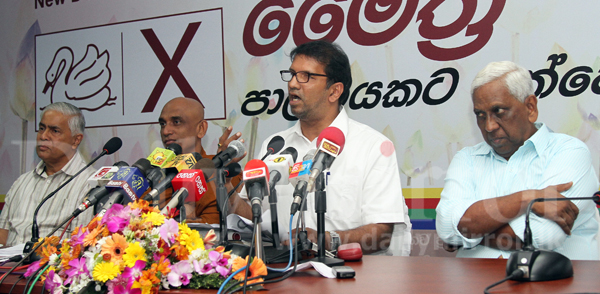 Pix by Kushan Pathiraja