---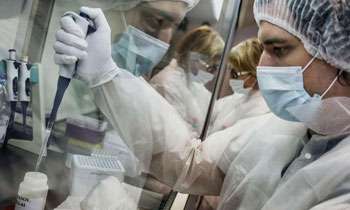 About 30 senior forensic specialists and policymakers from the regional countries would gather in Colombo for the third Asia Conference on Regional Cooperation and Policy Development in Management of the Dead in Emergencies on May 22 and 23, the International Committee of the Red Cross (ICRC) said on Monday.
Forensic experts from Afghanistan, Bangladesh, India, Indonesia, Nepal, Pakistan, Timor Leste, Vietnam and Sri Lanka would take part in the two-day summit organized by the ICRC.
The participants are associated with regional disaster management agencies, Red Cross and Red Crescent societies and other organizations working in this field.
"They will discuss mechanisms to strengthen medico legal systems because these play a key role in identifying victims, the needs of families and relatives of disaster victims and the requirements of teams involved in response activities," the ICRC said.
It said the aim of the conference is to identify ways to continue to develop policies and strategies for the management of the dead in emergencies.
ICRC's head of delegation in Sri Lanka, Gerard Peytrignet said in Asia, thousands of people die or go missing during disasters, both natural and man-made.
"Their families suffer terribly due to the uncertainty about what has happened to their loved ones. People who are unable to restore contact or trace the missing relatives live in an emotional limbo, not sure whether a parent or a sibling or a child is dead or alive. This uncertainty often prevents them from mourning properly or resuming their life, until they know what has happened to their loved one," he said.
Dignified and proper management of the dead in disasters is fundamental to helping families establish the whereabouts of their relatives and mourn their death, the ICRC said.