---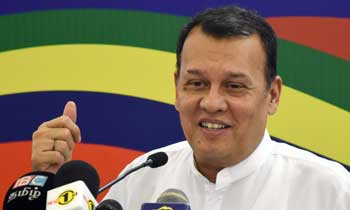 While claiming that the group of 35 Myanmar refugees would be sent to third country, the Government today revealed that a total of 1,333 asylum seekers and refugees were residing in the country under the protection of the United Nations High Commissioner for Refugees (UNHCR).
Addressing the media at the weekly media briefing today at the Sri Lanka Freedom Party (SLFP) Head Quarters Ports and Shipping Minister Mahinda Samarasinghe said according to an MoU signed between the UNHCR and the Government, the Myanmar refugees should be sent to a third country as soon as possible.
The Minister pointed out that Sri Lanka was not a party to the 1951 Refugee Convention and because of that and the country could not take any responsibility based on the convention.
"But according to the international law countries should approach this kind issue with a humane aspect. India worked to provide temporary facilities for refugees. Though we did not sign the 1951 Refugee Convention we have worked to provide facilities for refugees since 2008," The Minister said.
He said the refugees who came to Sri Lanka in 2008, 2012, 2013 and 2014 had been sent to third countries such as the US and Canada for permanent residence through the intervention of the UNHCR.
"Those countries expressed willingness to grant residency to refugee as part of the UNHCR Convention," he said.
"The Myanmar refugees, who recently came to the country, were from a camp in South India but not from Myanmar. The boat was captured by the Sri Lankan Navy after they entered to the Sri Lankan waters. Later the refugees were handed over to the UNHCR as usual since 2008.
"After handing over the refugees to the UNHCR the Sri Lankan Government is not in a bond to provide facilities for them. All infrastructure facilities should be provided by the UNHCR.
"There are 728 refugees in the country as at August 31 this year- such as 113 from Afghanistan, 7 from Iran, 8 from Maldives, 35 from Myanmar, 533 from Pakistan, 10 from Palestine, 1 from Somalia, 14 from Syria, 1 from Tunisia and 6 from Yemen.
"The UNHCR had taken the responsibly to send these people to a third country.
"If the people in society know the true story behind the refugee situation in the country they would not have acted like extremists," Minister Samarasinghe said. (Chaturanga Pradeep)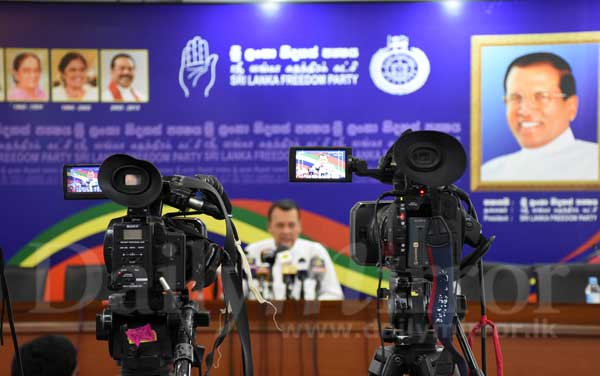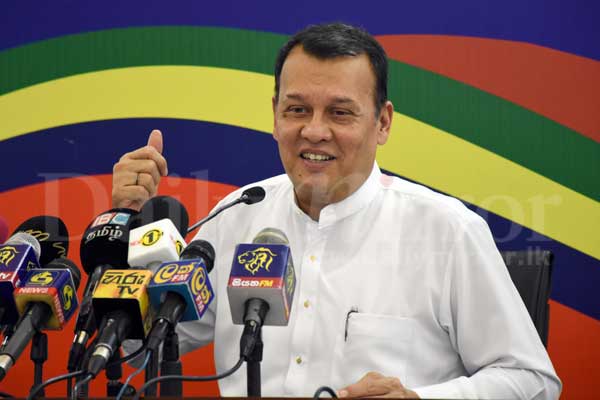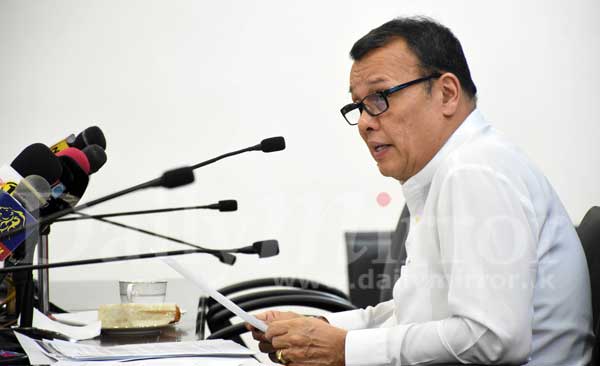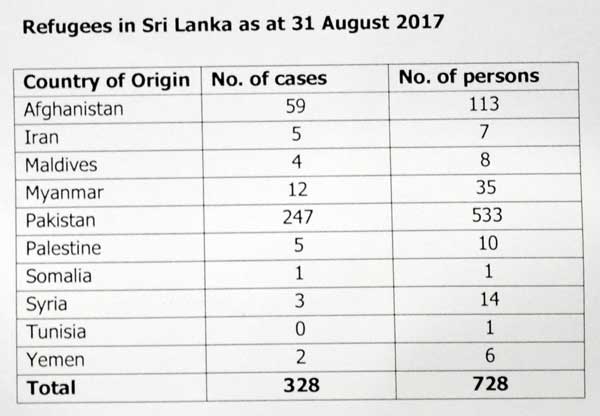 Pix by Kushan Pathiraja